September 1, 2020
He used to be an amateur race car driver, but Dr. Joshua Jones won't be speeding through your next appointment.
As the newest physician with Mercy Clinic OB/GYN – Lebanon, Dr. Jones is joining his medical school study buddy, Dr. Kevin White, and is committed to easing any fears you may have about gynecological issues or pregnancy during this odd time.
"I like taking care of problems that are scary and complex for my patients," he said. "I enjoy solving the puzzle and getting them back to 100%."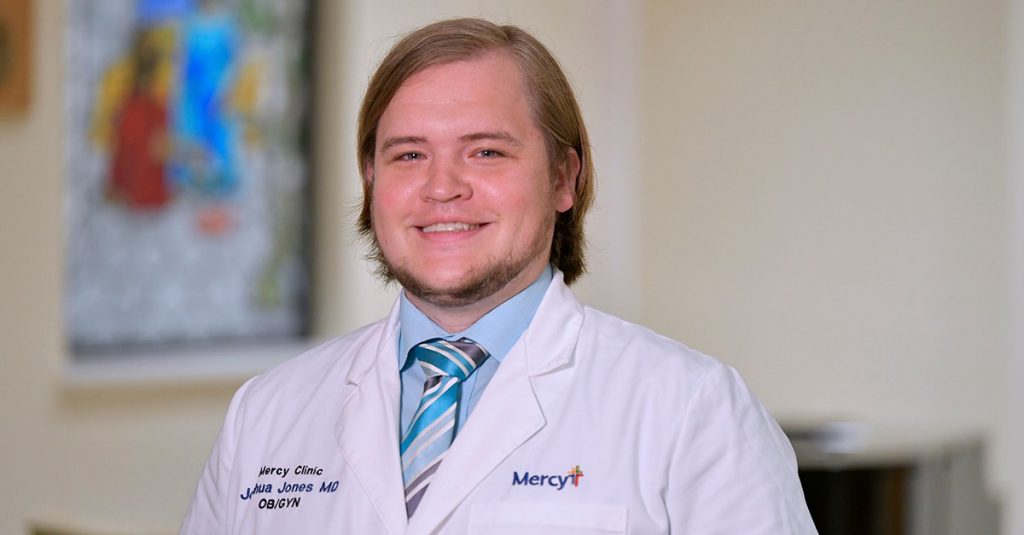 Dr. Joshua Jones is the newest provider at Mercy Clinic OB/GYN - Lebanon.
While Dr. Jones is originally from Rogers, Arkansas, he says he considers Kentucky to be home, and he's excited to make Lebanon his new home. "I was looking for somewhere I could make a difference, where I didn't have to struggle or beg for my patients to get the care they deserve," he said. "I don't have to do that here. Mercy is a hospital system that knows how to take care of patients and providers."
When he's not working, Dr. Jones enjoys building hotrods, and his patient care philosophy includes building relationships. "I see the patient as more than a sum of any medical problems they may have," he said. "It's important to see the whole person, make a connection and ensure that any treatment I'm proposing makes sense for that person."
Dr. Jones earned his undergraduate degree from Xavier University in Cincinnati, attended medical school at the University of Kentucky, and completed his residency at Bayfront Health in St. Petersburg, Florida.
Dr. Jones has same and next-day appointments available. Scheduling your time is as easy as clicking the link below.
Media Contacts
Sonya Kullmann
Branson, Cassville, Lebanon, Mountain View, Rolla, Springfield, Aurora