September 3, 2020
Dr. Robert Hieger, family medicine, has joined the Mercy Jefferson team. Dr. Hieger is caring for patients at Mercy Clinic Primary Care – Jefferson located on the Mercy Hospital Jefferson campus.
Did you always know you wanted to be a doctor?
I always knew that I wanted to work in a field that allowed me to directly interact with others, and I also had an interest in the sciences. I found psychology fascinating as well. Early in high school, I settled on medicine as the best fit for me, and I never looked back. The most difficult choice for me was trying to determine which specialty I would enter.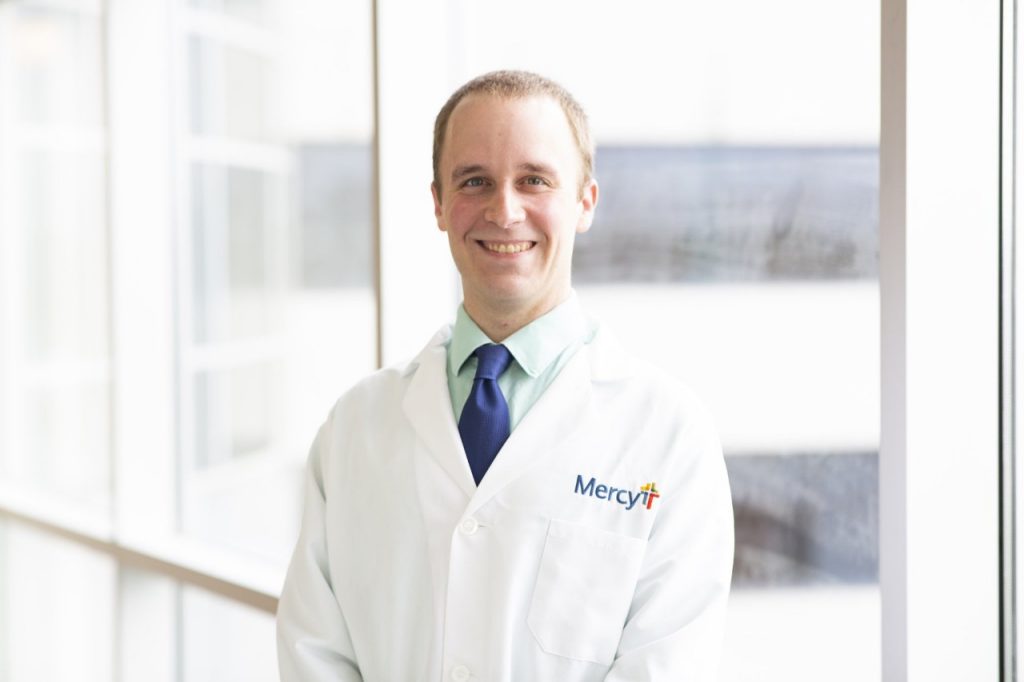 Dr. Robert Hieger, family medicine physician, is now caring for patients at Mercy Clinic Primary Care – Jefferson.
What drew you to your specialty?
I have always enjoyed learning a lot of information about a lot of topics. I have also spent much of my life working towards the service of others. As a result, when I began medical school at Saint Louis University and I met some of the staff of the Family and Community Medicine Department, I knew I had found my calling. In medical school, I enjoyed all of my classes and almost every specialty my courses had me work through. Working in family medicine allows me to see and treat a variety of ages and ailments. It also allows me to build long term relationships with my patients.
What made you want to join Mercy?
I have lived in the St. Louis area for all but a single year of my life (after college I spent a year volunteering in Spokane, Washington, with the Jesuit Volunteer Corps Northwest). I had also been able to do a few rotations with Mercy while in medical school. I was impressed by Mercy's mission to work and serve all persons. This fit well with my interests in family medicine and my desire to treat all ages and a variety of conditions. Mercy feels like home to me.
Media Contact
Joe Poelker
St. Louis, St. Louis - South, Festus, Troy