September 10, 2020
Between the ongoing pandemic and an upcoming flu season, it's an important time to have a primary care doctor. Fortunately, now is the perfect time to establish care with Mercy Lebanon's newest physician, Dr. Juliana Zamora.
"Since early childhood, I have been very curious and interested in how the body works and why people get sick," she said. "I wanted to know how to help them. That grew into wanting to help a community get healthier and to prevent chronic diseases from happening in the first place."
Community is what drew Dr. Zamora and her husband, general surgeon Dr. Rafael Bonilla, to Lebanon. "We were looking for a community where we could build our family and grow," she said. "Right now, we have two dogs and we love taking care of them and hiking with them. We love that Lebanon has great public areas for hiking."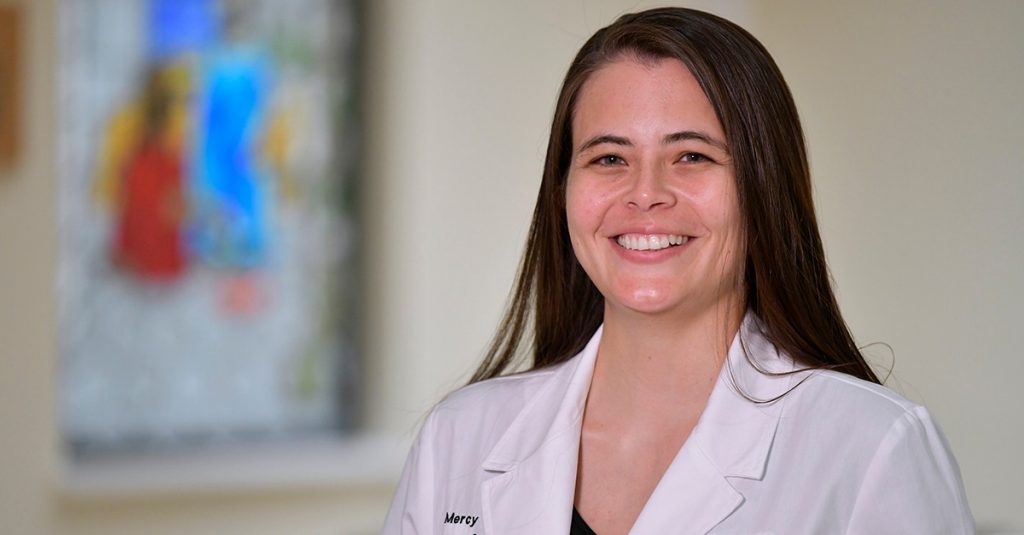 Dr. Juliana Zamora has joined Mercy Clinic Family Medicine - Lebanon.
You can expect Dr. Zamora to urge you to find an activity you enjoy as well. "I like to talk to my patients about diet and exercise. For example, we're always told to eat healthy, but not always taught how to do that. Working on making good food choices and taking part in regular activity will help prevent long-term conditions. Remember, it's always easier to prevent illness than treat it."
Dr. Zamora was born in Bogota, Colombia, and went to medical school in her home country before completing her residency at the University of Texas – San Antonio. She has next-day appointments available for new patients, and scheduling with her is as easy as clicking the link below or calling 417-533-6751.
Media Contacts
Sonya Kullmann
Branson, Cassville, Lebanon, Mountain View, Rolla, Springfield, Aurora