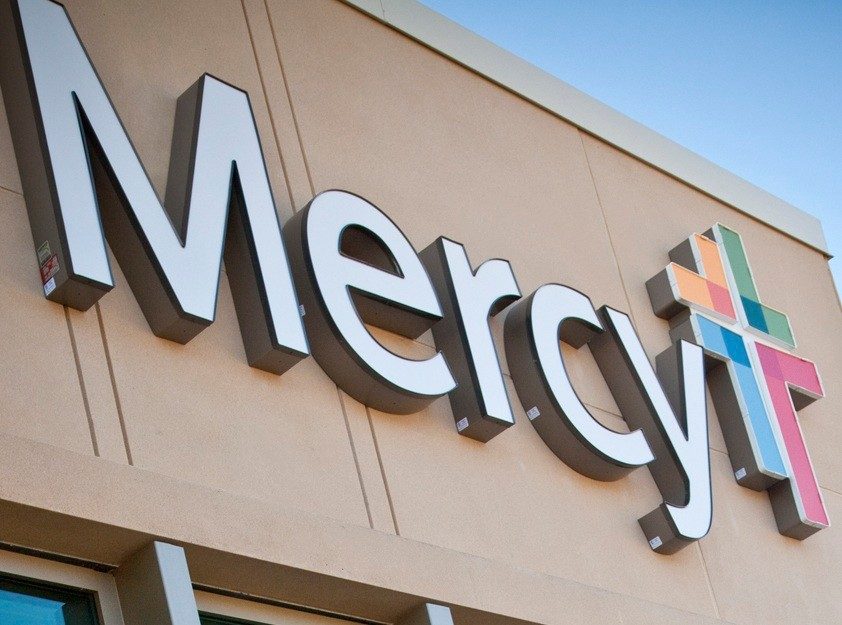 After a wait of a few months, the former Orthopedic Specialists of the Four States has completed the process of joining forces with Mercy, including re-branding to proudly reflect the Mercy name.
In August, Ortho Four States officially became Mercy Specialty Hospital Southeast Kansas and made the transition to Epic, Mercy's ministry-wide electronic health record. The two organizations first came together at the beginning of this year, and the fit has been exactly as natural as expected.
For more than a decade, Ortho Four States provided compassionate, high-quality orthopedic and pain management care to patients in Joplin and the Four State Region. Its mission has been to restore patients' quality of life through state-of-the-art surgical and non-surgical procedures.
Two organizations with complimentary missions are now one, sharing a common goal of healing and helping those in need to serve their communities. Both thrived separately but are stronger together.
The name of the hospital might have changed, but patients can expect the same great care from the same providers.
You may know that the non-emergency procedures Mercy Specialty Hospital specializes in have resumed after being paused this spring in response to the COVID-19 pandemic. For anyone who is concerned about getting care with this virus still present in our communities, steps are being taken to make it as safe as it possible.
Patients are required to have a negative COVID-19 test to ensure that the coronavirus isn't being spread by someone who is asymptomatic. Upon entering the facility, the same screening process you're likely familiar with by now have been implemented.
Because it's a standalone hospital with no emergency department, Mercy Specialty Hospital of Southeast Kansas doesn't treat or hospitalize patients who are COVID-19 positive. This lessens surgical patients' possible exposure to the virus.