September 25, 2020
As part of its dedication to caring for the Springfield area, Mercy has recently increased its pay for nurses and is holding a special interview day to recruit more. Those who sign-on now could receive a bonus up to $20,000.
"Whether you're about to graduate in December or you're a nurse who's ready for a new opportunity, our doors are open at Mercy," said Dea Geujen, chief nursing officer for Mercy Springfield Communities. "Along with competitive pay, a 401(k) match and, we provide an environment where you're encouraged to care for your patients both physically and spiritually. We're looking for nurses who see their work caring for others as ministry."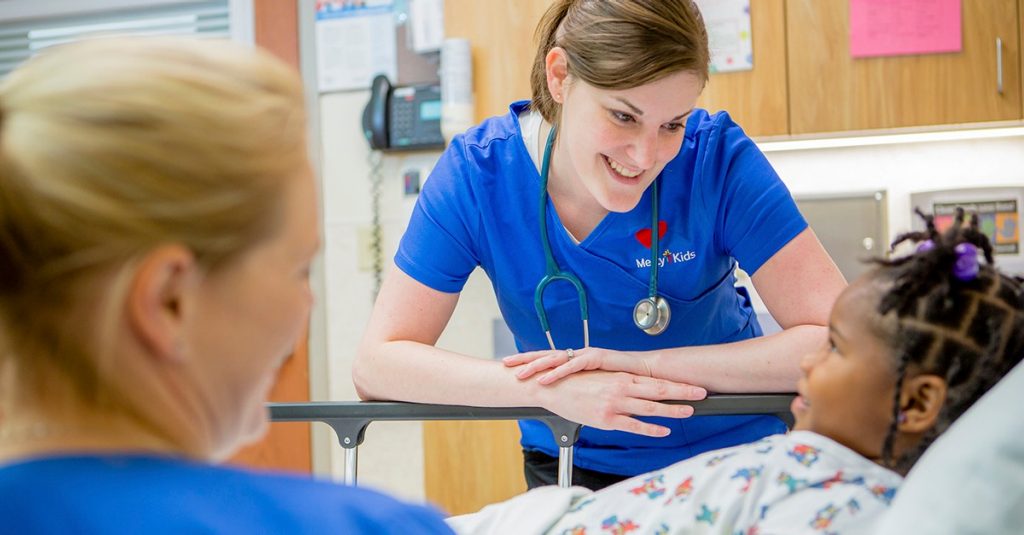 The socially distanced interview event is set for Tuesday, Sept. 29 from 10 a.m. to 3 p.m. at Hammons Heart Institute, just east of Mercy Hospital Springfield. Please click the link below to learn more and to schedule your interview time. Remember to bring a mask, and if you don't feel well, just let us know. We'll schedule your interview for another time.
"I love the culture of Mercy," said Elicia Murphy, Mercy RN. "My team doesn't view this as 'just another job.' This is our calling. We give everything to our patients and to each other and it makes such a difference. I truly feel like I belong here and what I'm doing is important."
Joining the Mercy team also means providing quality, safe care that is the highest-rated in the area, according to the Centers for Medicare & Medicaid Services.
"I love coming into work at Mercy because of my co-workers," said Angelena Condren, Mercy RN BSN. "We work as a team and help make each day the best it can be for our patients." 
If the interview day doesn't work with your schedule, you can always go online to careers.mercy.net and apply for your preferred positions or email nurserecruitment@mercy.net to schedule a time to meet with a Talent Scout.
Media Contacts
Sonya Kullmann
Branson, Cassville, Lebanon, Mountain View, Rolla, Springfield, Aurora