October 8, 2020
Mercy is pleased to welcome Dr. Douglas Thornton to Mercy Clinic General Surgery - Ada.
Dr. Thornton received his Doctor of Osteopathic Medicine from Midwestern University's Arizona College of Osteopathic Medicine. He completed an internship and general surgery residency at Beaumont Hospital, Farmington Hills, in Michigan. Dr. Thornton is a member of American College of Surgeons, American College of Osteopathic Surgeons and American Osteopathic Association.
While he was growing up, Dr. Thornton said he always naturally loved studying science and his mother, a nurse, was a big influence in his life.
"I have always felt called to help people," Dr. Thornton said. "When patients come to me, typically they are in a time of most need in their life, and I feel honored to be able to help them on such a profound level."
Dr. Thornton and his wife, Torri, have three children. After hours, he loves to play baseball and golf and spend time with his family.
Dr. Thornton sees patients at 435 N. Monte Vista St. Click here for more information or to make an appointment with Dr. Thornton, call (580) 310-0102.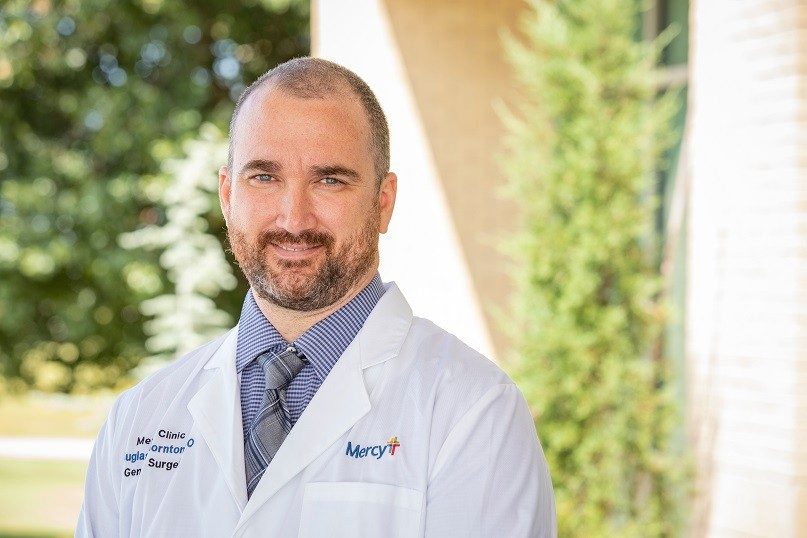 Media Contact
Meredith Huggins
Guthrie, Kingfisher, Oklahoma City, Ada, Ardmore, Healdton, Watonga, Tishomingo