October 12, 2020
EUREKA, Missouri - Ashly Fisher, DO, recently joined Mercy Clinic Internal Medicine in Eureka. She cares for patients at 20 The Legends Parkway, along with Drs. John DuBois and Sarah Winkeler.
As a board-certified internal medicine physician, Dr. Fisher works to keep her patients healthy and treats a variety of illnesses. She has special interests in helping patients with hypertension, diabetes and gastroesophageal reflux disease, or GERD. Preventive medicine and antimicrobial stewardship, the appropriate use of antimicrobials including antibiotics, are also important to her care of patients.
Dr. Fisher said she became a physician because medicine combines two of her personal interests: service to others and science. "Internal medicine sparked my interest because it encompasses so many different diseases along with disease prevention," she said. "When you can help people figure out and manage an illness, it's very rewarding."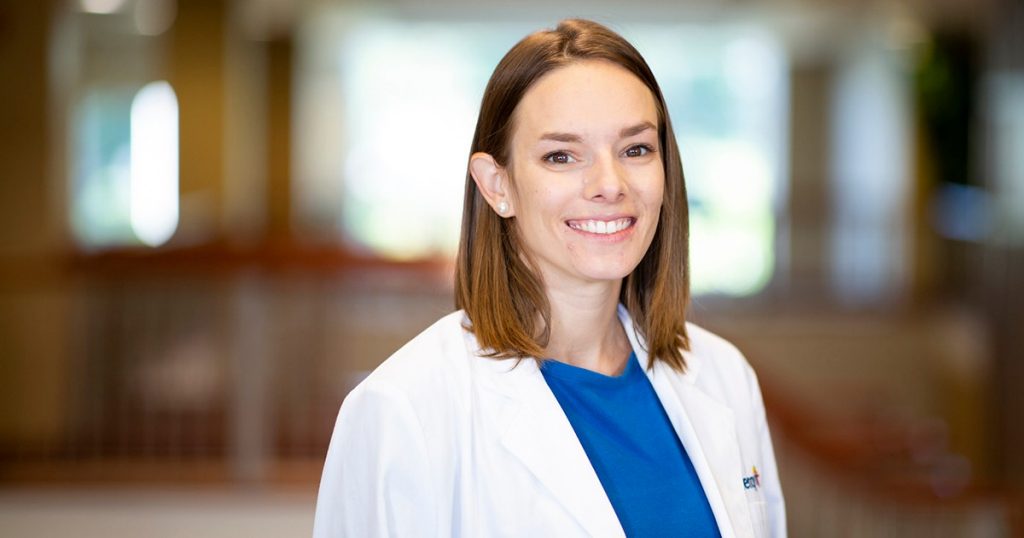 Dr. Ashly Fisher joined Mercy Clinic Internal Medicine - Legends Parkway.
Dr. Fisher believes getting to know her patients and families, along with their hobbies and interests is very central in their relationship. "When you learn more about each other, it eases fears and allow us to openly discuss any concerns," she added. "That two-way communication is so significant when I meet with patients."
Dr. Fisher earned her medical degree from Kansas City University of Medicine and Biosciences. She completed her residency training at Detroit Medical Center and Wayne State University in Michigan. 
Media Contacts
Bethany Pope
St. Louis, St. Charles, St. Louis - South, Troy, Festus