October 28, 2020
With an impending flu season and a continued high number of COVID-19 infections in the region, Mercy Hospital Springfield has placed a "Mobile Care Unit" just outside the emergency room to meet the community's evolving needs.
"When the pandemic began, we opened trailers to assess patients for COVID-19 symptoms before they came into our Springfield ER," said Craig McCoy, president of Mercy Springfield Communities. "The idea was to separate them from those who were there for other needs. Now, we've taken that a step further – providing care for respiratory infections within an expanded unit. The hope is we can either directly admit patients to the hospital from there – or, even better, treat and release them to go back home."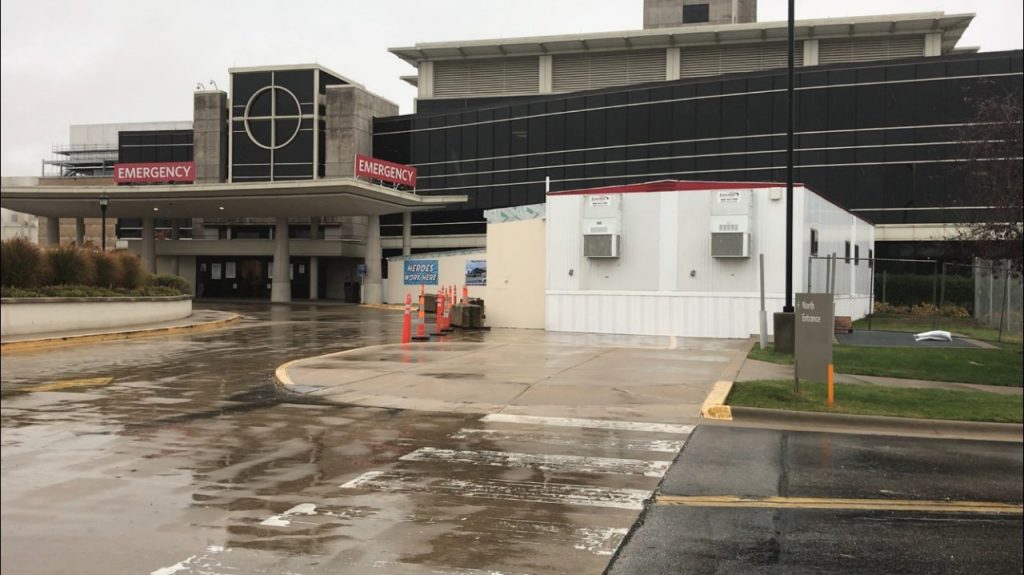 The Mobile Care Unit at Mercy Hospital Springfield sits just outside the main emergency room entrance.
With the opening of the new Mobile Care Unit, those with severe flu or COVID-19 symptoms will receive emergency care in that area, with improved infection prevention measures and a shorter wait time. The area includes space for 15 patient care areas and imaging equipment.
 "This addition will go a long way toward distancing our patients from each other," said Brent Hubbard, president of Mercy Hospitals Springfield Communities. "We know some fear seeking emergency care because of the virus, and this is another step we can take to alleviate those risks and concerns."
Mercy held a small, private blessing for the facility on Monday, Oct. 26. It is now fully operational and ready to care for anyone with respiratory symptoms. It is located just outside the ER entrance at Mercy Hospital Springfield.
Media Contacts
Sonya Kullmann
Branson, Cassville, Lebanon, Mountain View, Rolla, Springfield, Aurora