October 30, 2020
ST. CHARLES COUNTY, Missouri - Dr. Stephen Walther joined Mercy Clinic Pediatrics caring for children at offices near Winghaven and Winding Woods in O'Fallon  Originally from the St. Louis area, he and his wife are excited to raise their three boys in their hometown - he's a Vianney Golden Griffen. Dr. Walther calls himself an avid gardener, an adventurous home cook and a foodie.
Did you always know you wanted to be a doctor?
Not always.  Like many children, I had various interests and career aspirations like becoming a professional athlete or being a firefighter. As I got older, I realized that I enjoyed volunteering and interacting with children. That, combined with my interest in continuing to learn new things and caring for my grandmother who had Alzheimer's disease, inspired me to become a doctor.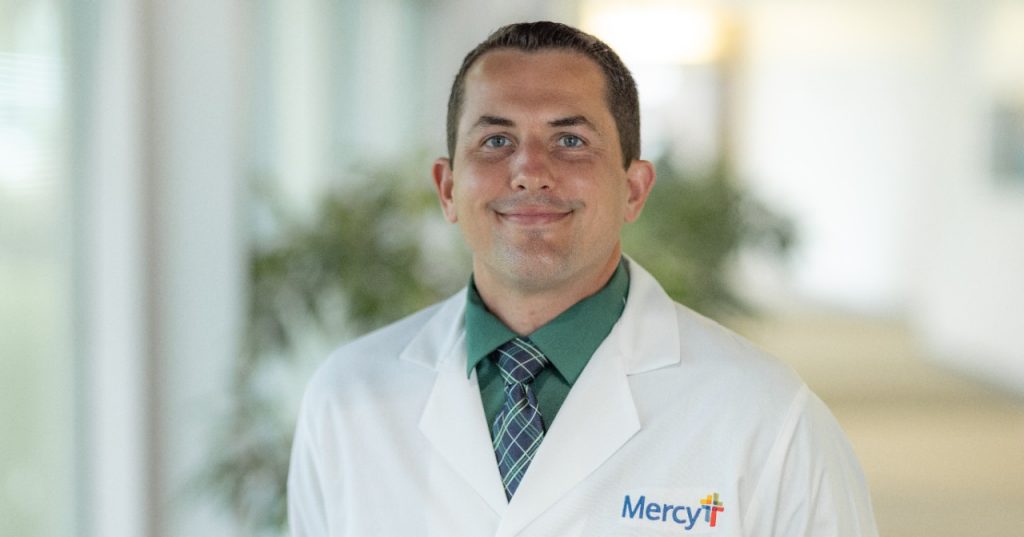 Dr. Stephen Walther joined Mercy Clinic Pediatrics caring for patients at offices in both Wentzville and O'Fallon.
What drew you to pediatrics? 
A well-nurtured child's potential is nearly infinite. Their ability to heal quickly and be resilient is inspiring. The joy they spread is undeniable and contagious. It's difficult to have a thoroughly bad day when taking care of kids. I get to see so many smiling faces each day. Those are some reasons I love what I do.
What made you want to join Mercy?
I have admired Mercy's commitment to state-of-the art medicine and curating a comprehensive health care experience for its patients. In a time of rapidly changing medical knowledge, patient expectations and technology, I am confident that Mercy will do everything it can to provide quality care to its patients, accessible to all.
Media Contacts
Bethany Pope
St. Louis, St. Charles, St. Louis - South, Troy, Festus