December 18, 2020
A native St. Louisan and graduate of Hazelwood Central High School, OB/GYN Dr. Sara LaRue recently joined Mercy Clinic caring for patients in her office on the campus of Mercy Hospital South. When not caring for patients, you might catch her on long walks with her baby boy and three rescue dogs.
Did you always know you wanted to be a doctor? 
For a long time, I wanted to be a physical therapist. However, while I was in school, I realized how much I enjoyed anatomy and decided to go to medical school.
What drew you to your specialty? 
After my first experience helping deliver a baby, I shared a profound moment with this family and their cute new bundle. It sealed the deal; I knew I wanted to go into OB/GYN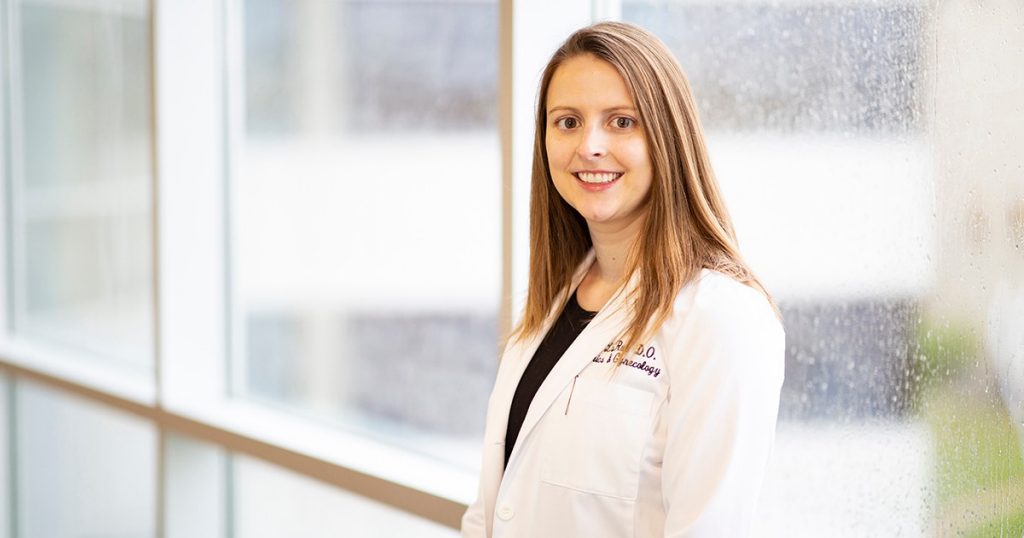 Dr. Sara LaRue recently joined Mercy Clinic Women's Health - 10012 Kennerly.
What made you want to join Mercy?
As a medical student, I knew I wanted to complete my residency program with Mercy due to the reputation of the OB/GYN residency program. I was fortunate to match, spend time learning at Mercy and, ultimately, be offered a Mercy Clinic position when I completed my residency.
What are your special interests?
I have a special interest in educating young ladies about women's health and how to make healthy lifestyle choices so they can be proactive with the changes to come as they mature. These things include reproductive counseling, family planning and healthy pregnancies so when the time comes to start their families they are prepared.  
I have started offering Saturday hours to help accommodate moms with busy schedules, college kids home for the weekend, shift workers and others who find it more convenient. 
Media Contacts
Joe Poelker
St. Louis, St. Louis - South, Festus, Troy