March 8, 2021
TROY, Mo. - When it comes to breast cancer, nothing should be left to chance. With new technology coming to Mercy Hospital Lincoln, scheduled to open March 18, women will no longer need to drive elsewhere for the latest in 3D mammography.
While all women may choose to receive a 3D mammogram, the screening is most beneficial for women with dense breast tissue. Dense breasts contain more glandular tissues as opposed to fatty tissue. In a standard 2D mammogram, the glandular tissue can give an appearance similar to cancer leading to additional testing.
"At Mercy we strive to remain on the cutting edge of technology and are happy to be able to bring the newest advancement in breast cancer screening to Mercy Lincoln," said Dr. Jason Skyles, lead interpreting breast health radiologist with Mercy Lincoln. "3D mammography represents the most advanced tool we have for screening mammography."
A 3D mammography is done in the same way as a 2D, though positions must be held 20 seconds longer to get several pictures of each breast. Roughly 40 images are combined to form a 3D image that a radiologist views much like flipping through pages in a book. Any anomalies picked up by the computer or the radiologist are flagged for further review.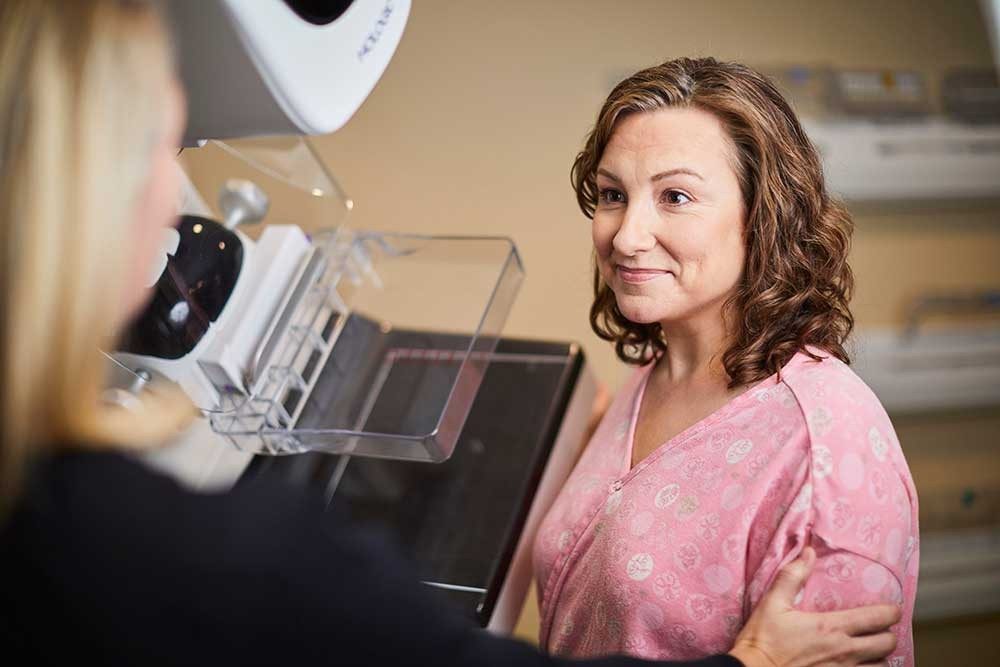 "Annual screening mammography is beneficial for all women beginning at the age of 40 regardless of risk," said Dr. Mark Chambers, lead breast radiologist with Mercy. "Studies show women who regularly participate in screening mammography have a 60% lower risk of dying from breast cancer within 10 years of diagnosis compared to those who do not have mammograms. And digital breast tomosynthesis (3D mammography) increases the sensitivity and specificity of mammography, resulting in increased cancer detection and decreased call back rates."

While a primary care provider referral is recommended, women can self refer for a 3D mammogram. In Missouri, insurance providers are required to cover the cost of 3D mammography, also known as breast tomosynthesis.
Annual mammograms are recommended for women age 40 and older, regardless of whether they are standard or 3D. Women should talk to their primary care physician about which type of mammogram is best for them.
The pandemic led to delays in annual screenings, so now's the time to get back on track. To schedule your appointment, call 636-528-3495. 
Media Contacts
Bethany Pope
St. Louis, St. Charles, Troy, Washington