March 16, 2021
At Mercy, we know the best way out of the pandemic is for all Oklahomans to receive a COVID-19 vaccine. That's why we're joining with health care and patient advocacy organizations to launch United for Good – Vax for Good, a public service campaign that will provide helpful, accurate information about COVID-19 vaccine safety and efficacy. Our message is clear: vaccines save lives.
Mercy is proud to have already given more than 50,000 vaccines to Oklahomans at our clinic at the Meinders NeuroScience Institute. We remain committed to providing access to vaccines to help our community return to some sense of normalcy in the future.
The United for Good – Vax for Good campaign includes a public service announcement and digital and social media assets aimed at inspiring, informing and encouraging our fellow Oklahomans to do their part in fighting the pandemic by getting vaccinated.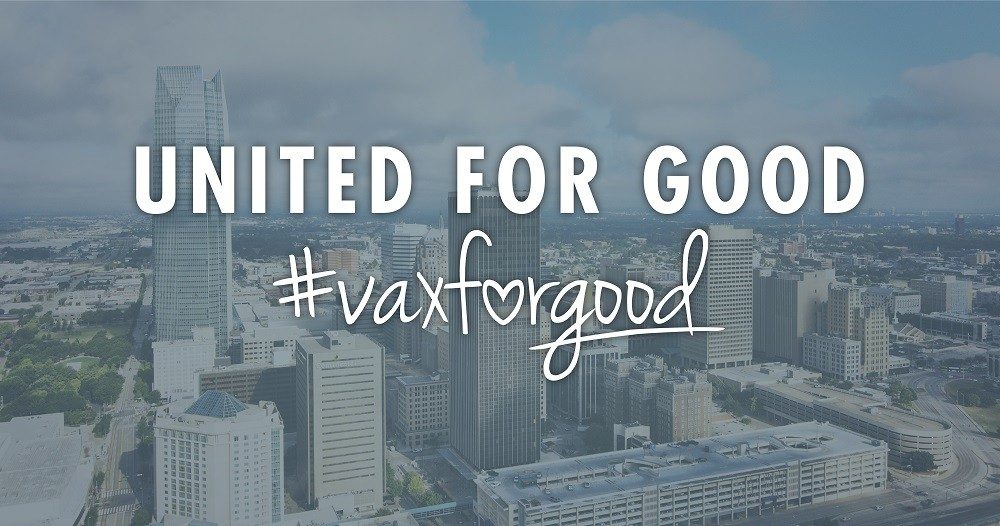 For this project, we are joining with the Oklahoma Alliance for Healthy Families, the Chickasaw Nation, the Oklahoma City County Health Department, the Oklahoma State Medical Association, and four Oklahoma City hospitals, including Integris, OU Health and SSM Health St. Anthony.
To learn more about the campaign, click here to visit the website.
Media Contact
Meredith Huggins
Guthrie, Kingfisher, Oklahoma City, Ada, Ardmore, Healdton, Watonga, Tishomingo