March 16, 2021
ST. PETERS, Mo. - Mercy Occupational Health recently opened its first location in St. Charles County, 107 Piper Hill Drive in St. Peters, making five convenient locations across the metro area.
Mercy Occupational Health partners with companies to achieve a healthier workforce, reduce time lost to illness and injury, raise morale and lower insurance costs with services from physicals, routine vaccinations, work-related injury care, drug and alcohol testing and virtual and on-site care for first aid and biometric screenings.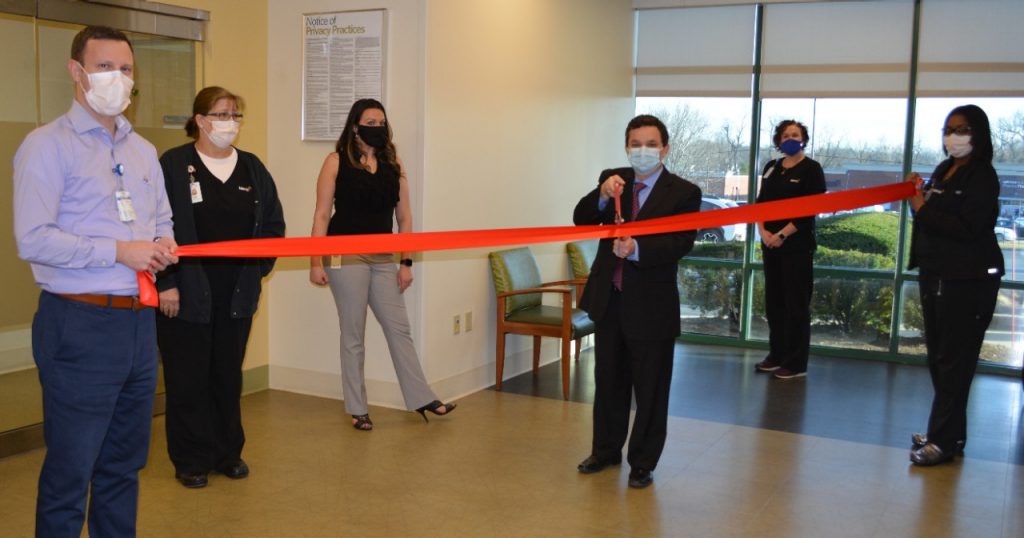 A socially distanced ribbon cutting was recently held to mark the official opening.
"As more businesses move to St. Charles County and farther west, a Mercy Occupational Health location here makes sense," said Anna Twillman, Mercy Occupational Health manager. "We look forward to helping employers and their workers with everything from pre-employment screenings to workers comp to injuries, we can do it all."
More about services provided by Mercy Occupational Health can be found at here.
Media Contacts
Bethany Pope
St. Louis, St. Charles, St. Louis - South, Troy, Festus