March 18, 2021
Dr. Carrie Daigle has joined the Mercy team at Mercy Clinic Primary Care – Hillsboro. She is board certified in family medicine and treats patients of all ages. Besides caring for her patients, Dr. Daigle loves to watch hockey and is a huge St. Louis Blues fan.
Did you always know you wanted to be a doctor?
I wanted to be a doctor for as long as I can remember. I do not know what my original inspiration was, but as I grew older, I realized that I liked the "detective work" of the medical field.
What drew you to your specialty?
I was drawn to the field of family medicine for the variety. As I went through my clinical rotations in my third year of medical school, I found that I enjoyed most fields of medicine, and family medicine, in particular, provided me the opportunity to touch all of those fields.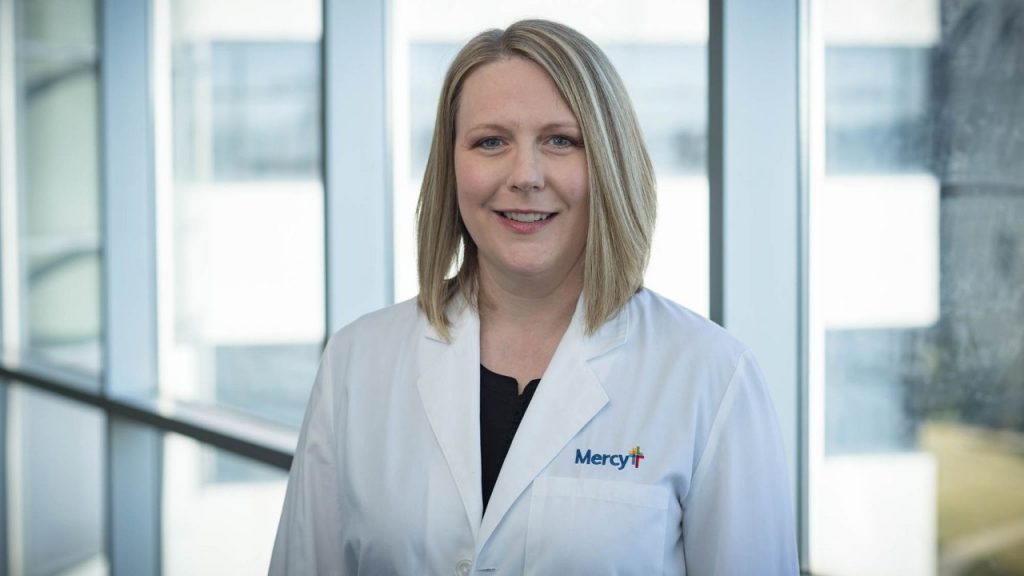 Dr. Carrie Daigle is a family medicine physician at Mercy Clinic Primary Care - Hillsboro.
What made you want to join Mercy?
I sought to join Mercy because of its reputation as an organization that cares for its patients, its co-workers and the community.
Any conditions or treatments of special interest to you?
I do have particular interest in caring for women's health and for musculoskeletal medicine.
Media Contact
Joe Poelker
St. Louis, St. Louis - South, Festus, Troy