April 28, 2021
Mercy is pleased to welcome a new fulltime physician assistant to treat patients in the emergency department at Mercy Hospital Tishomingo. Kary Holt, PA-C has more than two decades of experience working in critical care medicine.
Holt earned a Bachelor of Science in physician assistant studies at University of Texas Medical Branch and a Master of Science in emergency medicine from Alderson Broaddus University in West Virginia.
"It has been a longtime goal of mine to care for patients in a town like Tishomingo," said Holt. "I am honored to serve this community."
He is also a veteran of the United States Air Force. He served two years in the coronary care unit at Elmendorf Air Force Base in Anchorage, Alaska and five years at Lackland Air Force Base in San Antonio, Texas.
In his spare time, Holt enjoys spending time with his wife of 25 years, five kids and two grandchildren. He enjoys landscaping as a hobby and teaching high school Bible class at his church.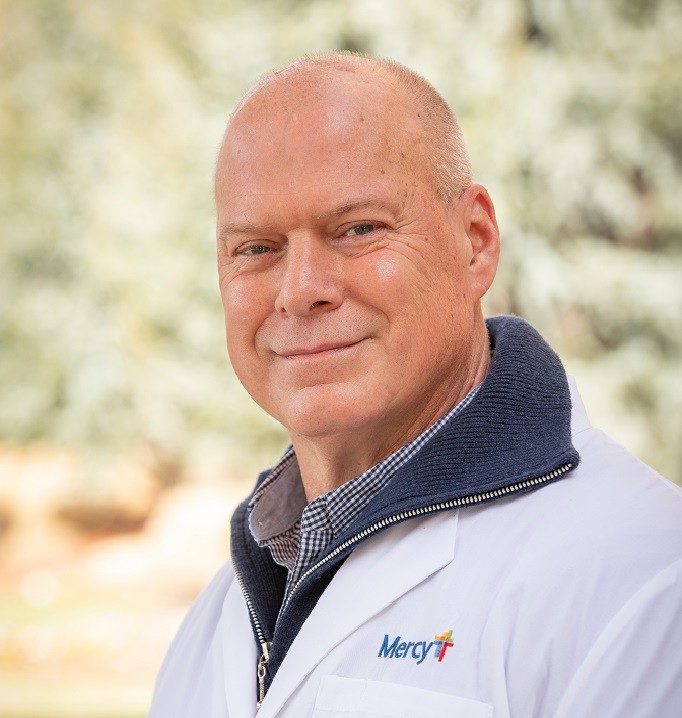 Media Contact
Meredith Huggins
Guthrie, Kingfisher, Oklahoma City, Ada, Ardmore, Healdton, Watonga, Tishomingo