June 7, 2021
Mercy Health Foundation Northwest Arkansas has added two new members to its 24-member board of directors.
Joining the board are Mike Crist, vice president of highway services pricing for JB Hunt Transport Services Inc., and Bert Kell, senior vice president and trust officer for Arvest Bank.
Crist and Kell will begin serving on the board in July.
The board also elected a new slate of officers. Chair is Karen Parker, retired, Walmart Foundation and vice chair is Susan Peacock, strategic advisor, Runway Group. Treasurer is Tim Gossett, vice president, Walmart, Anheuser-Busch, and secretary is Loriane Pickell, senior counsel, Walmart. Pat Curran, former chief operating officer for Walmart, is immediate past chair.
Board members serve as ambassadors for Mercy Hospital Northwest Arkansas and guide Mercy Health Foundation Northwest Arkansas in its pursuit of collaborative partnerships to enhance quality of life and strive toward making health care accessible for all.
"We're grateful to all of our board members for providing a critical link to our community and giving us essential support and guidance throughout the year," said Clark Ellison, vice president of Mercy Health Foundation. "Our board members have servant hearts we rely on in challenging times like we've had the past year and in good times like the months and years we see ahead."
Mercy, named one of the top five large U.S. health systems for four consecutive years by IBM Watson Health, serves millions annually. Mercy is one of the nation's most highly integrated, multi-state health care systems, including more than 40 acute care, managed and specialty (heart, children's, orthopedic and rehab) hospitals, convenient urgent care locations, imaging centers and pharmacies. Mercy has 900 physician practices and outpatient facilities, more than 4,000 Mercy Clinic physicians and advanced practitioners and 40,000-plus co-workers serving patients and families across Arkansas, Kansas, Missouri and Oklahoma. Mercy also has clinics, outpatient services and outreach ministries in Arkansas, Louisiana, Mississippi and Texas. In addition, Mercy's IT division, Mercy Technology Services, and Mercy Virtual commercially serve providers and patients from coast to coast.
Through collaborative partnerships, Mercy Health Foundation impacts the flourishing of our communities by inviting into our ministry those who have a passion to improve quality of life and make care accessible for all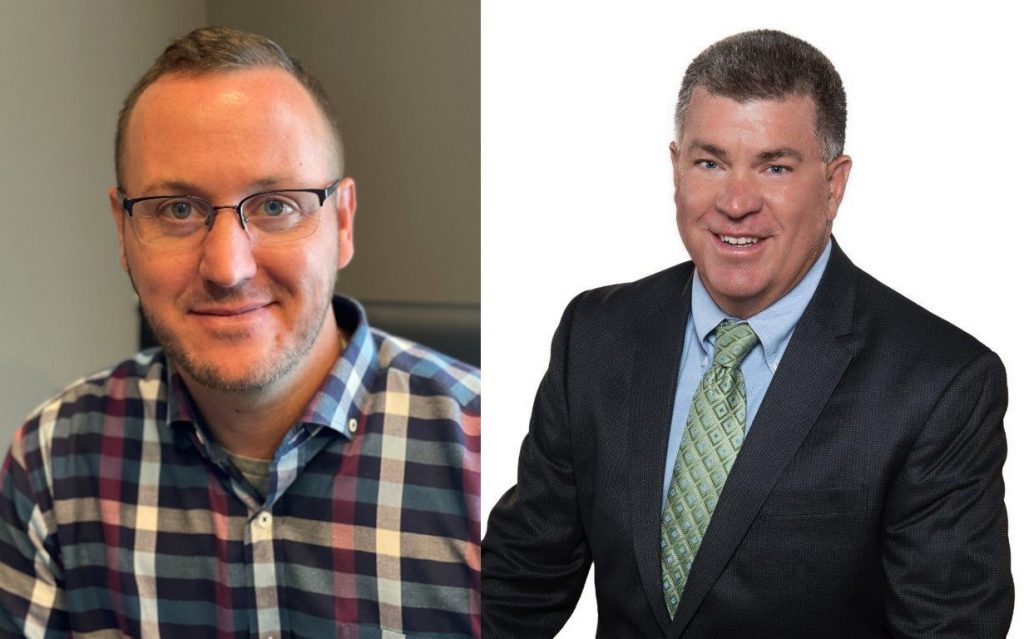 Mike Crist, left, and Bert Kell, right, are new members of the Mercy Health Foundation Northwest Arkansas Board of Directors.
Media Contacts