Kristi Cormack was at a Galentine's event in February 2020 with a group of friends when she said it hit her; she was too exhausted to stay. The 30-year-old went home and slept for three days. She had no history of health issues and didn't know she'd soon be diagnosed with a rare form of cancer.
"I couldn't go to work on Monday and the only excuse I had was that I was tired," Cormack said. "It was a kind of tired I'd never experienced before."
She called her primary care physician and, at first, they thought it was a virus. Kristi had a gut feeling it was more serious and requested blood work. The test revealed her instinct was right. After a CT scan and biopsy, Kristi's medical team at Mercy had a better picture of what was wrong.
"I'll never forget that call at 4:45 p.m. March 26, 2020," Cormack said. "They called to tell me that it was cancer. Nothing can ever prepare you for that phone call."
She immediately grabbed a notepad and started writing down any words she could comprehend. It was an aggressive form of spindle cell sarcoma. A six-pound tumor was growing from her pancreas.
"You hear all these words and you don't have a clue about the weight of them," Cormack said. "You don't know what walking through treatment and chemotherapy means."
Because less than 40 people in the United States have been diagnosed with this type of sarcoma, the oncology team at Mercy collaborated with their peers across the country. They sent Cormack's scans to MD Anderson Cancer Center and Harvard Medical School for review.
"Kristi is a special case," said Dr. Christian Ellis, surgical oncologist at Mercy Hospital Oklahoma City. "She had a bad situation. The location of her tumor and the fact that she is so young are very rare."
It was a lot to process, but the timing created an additional challenge. All of this was happening when the world was first learning of COVID-19 and everything began to shut down.
"I went in for my biopsy the day the Oklahoma City Thunder had the first COVID case, and the NBA shut down," Cormack said. "I remember waking up that evening and thinking, 'What world did I wake up in?'"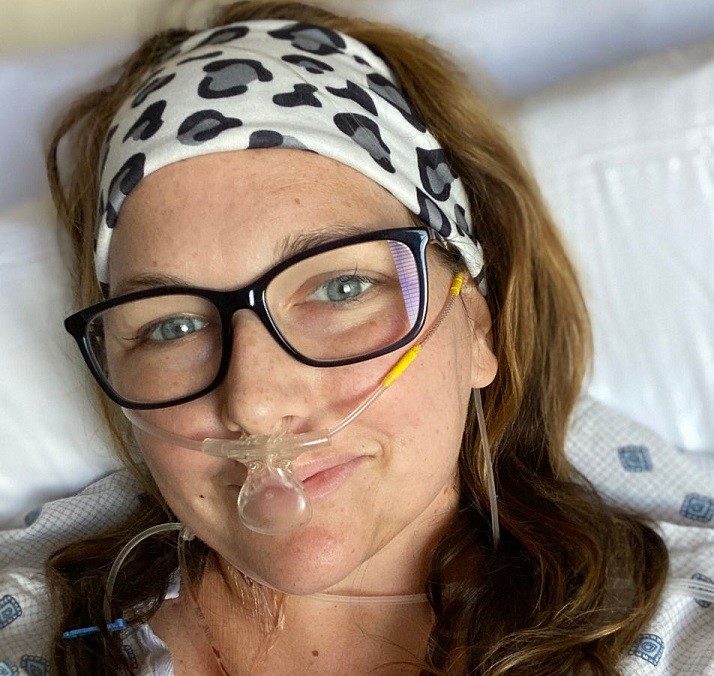 Her initial consultation about removing the tumor happened in early April via video conference. That's when she met Dr. Christian Ellis. He was the first person to explain the gravity of the surgery and that it could mean life or death.
"I remember sitting with my mom at home, seeing the CT scans on the video and Dr. Ellis walking me through the scans, talking me through surgery, the impact on each organ – the colon, small intestine, my spleen, stomach and pancreas – and what that would mean for me post-operation," she said.
She was overwhelmed and told him she couldn't make her decision without meeting in person. He told her to come down to the office right away.
At an in-person meeting, Dr. Ellis encouraged her to seek a second opinion. He was confident he could do the surgery, but Cormack said he wanted her to feel confident in him and the plan of action.
"He said if it's crossed your mind at all, I want you to get a second opinion," Cormack said. "He told me you deserve to explore all of your options and feel confident before you step into something this big."
Cormack said she was relieved the second opinion confirmed Dr. Ellis' course of action and helped her remove all the 'what ifs.'
Family and friends camped out in the parking lot of the hospital while she endured what could have been an eight-hour surgery. A nurse called them hourly with updates and after just four hours, the surgery was complete. Dr. Ellis removed her spleen, two-thirds of her pancreas and all of the tumor. He told her anxious family he was pleased with how well it went.
"I woke up in the ICU and just screamed, 'I'm alive, I made it, I'm alive,'" Cormack said.
After she recovered from surgery, Cormack began six rounds of an aggressive form of chemotherapy that required a five-day inpatient stay at Mercy every 21 days. She was relieved she could have one visitor during her treatments.
On Oct. 29, Kristi finished her last round of chemo. The fourth floor nurses cheered and sang to her as she left the unit when she was ready for discharge. Her mom drove her around to the back of the hospital to the Coletta Building, where Mercy's outpatient oncology services are housed. She pulled up to the building to shouts of "ring that bell."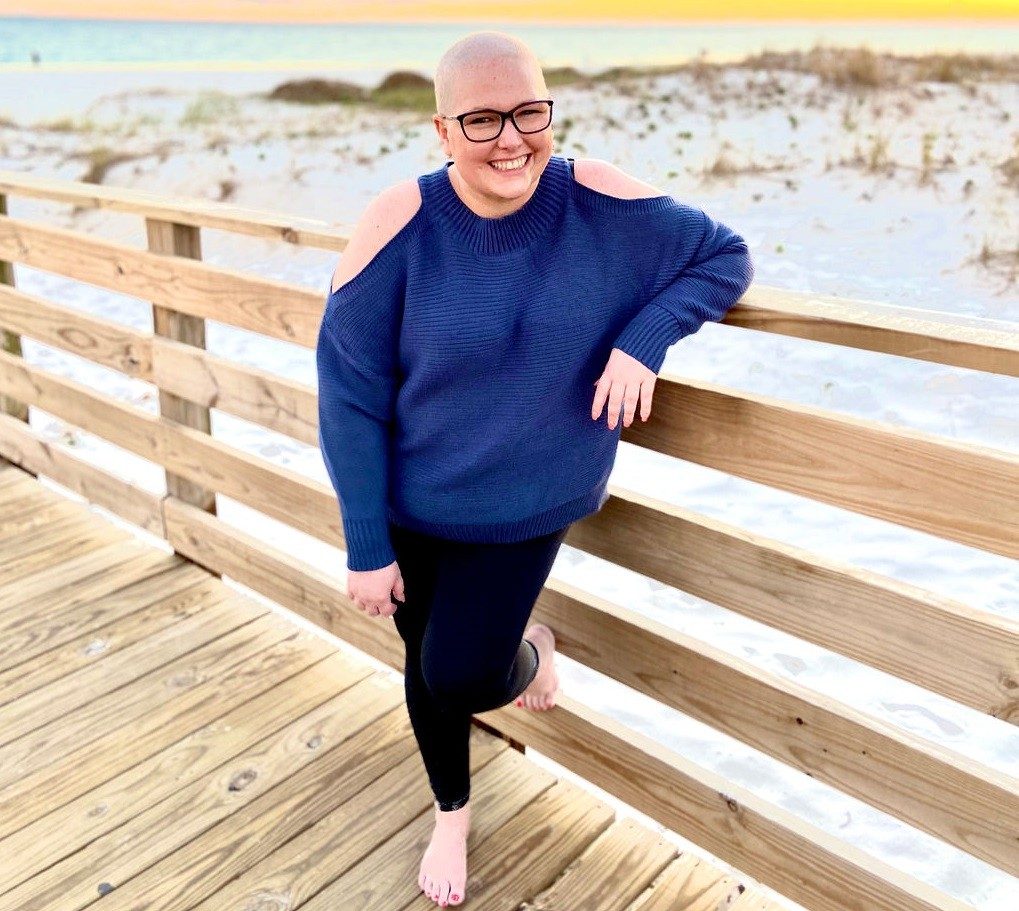 She rang the bell outside of the Coletta Building, surrounded by family and friends, to signify the end of her cancer treatment. They celebrated the end of a long, hard journey.
"Kristi had all the ups and downs of a young person who was diagnosed with an aggressive cancer, but our multidisciplinary team at Mercy walked her through the entire process," Dr. Ellis said. "She did very well, and she is cancer free today."