FERGUSON, Missouri - Leaders and community members gathered in Ferguson to mark the completion of the newest health care option, Mercy Clinic Primary Care and Mercy Clinic OB/GYN in Ferguson. Part of the Health & Homes WestFlo District, the new 5,500-square-foot space will serve families of Ferguson and the surrounding communities with adult, pediatric and women's health services. The first day of patient care will be July 26.
Planning for Mercy Clinic in Ferguson began nearly two years ago. Since the groundbreaking, Mercy has worked with community leaders, stakeholders and residents as part of the Ferguson Community Advisory Council, to help inform plans for the space and serve as a voice for the Ferguson community.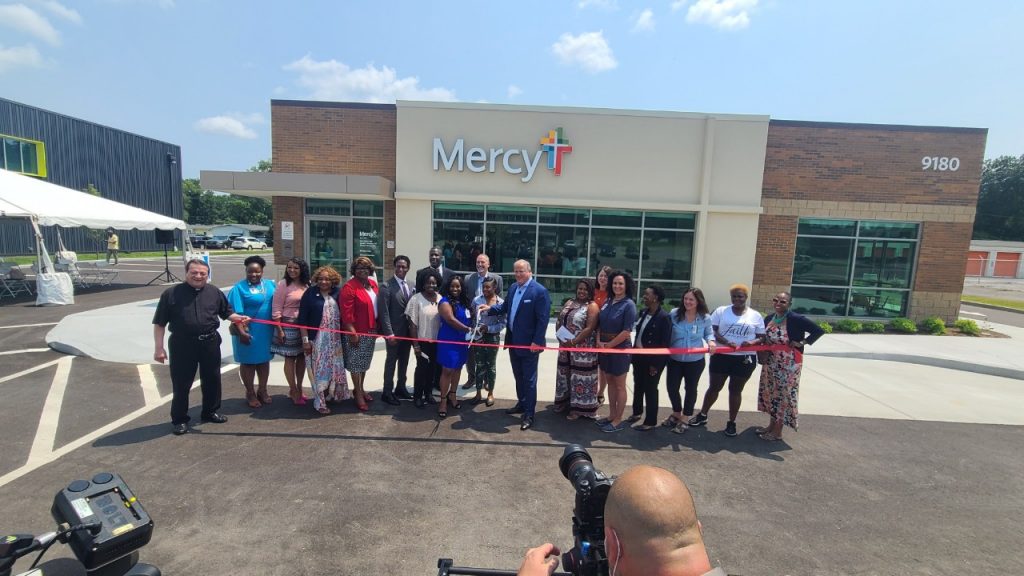 The new space will serve as a resource for health and wellness in the community from nutrition to mental health to education. Mercy Clinic in Ferguson will include:
A nutrition center with a nutritionist on-site one day a week to help with nutrition in disease management, but also nutrition for wellness.
The care team will include a licensed clinical social worker coordinating with the Mercy psychiatry team to ensure patients receive care and support quickly with behavioral health providers.
Patient education offerings with plans to include parenting classes, care for the caregiver opportunities, smoking cessation, and grief counseling.
A Mercy community health worker, Arial Collins, will work to coordinate transportation for appointments, pharmacy assistance, coordination with community organizations like schools, food pantries and more.
For those interested in joining the team at this brand new clinic, openings for Medical Assistants and Registered Nurses are still available. Apply online today.