August 2, 2021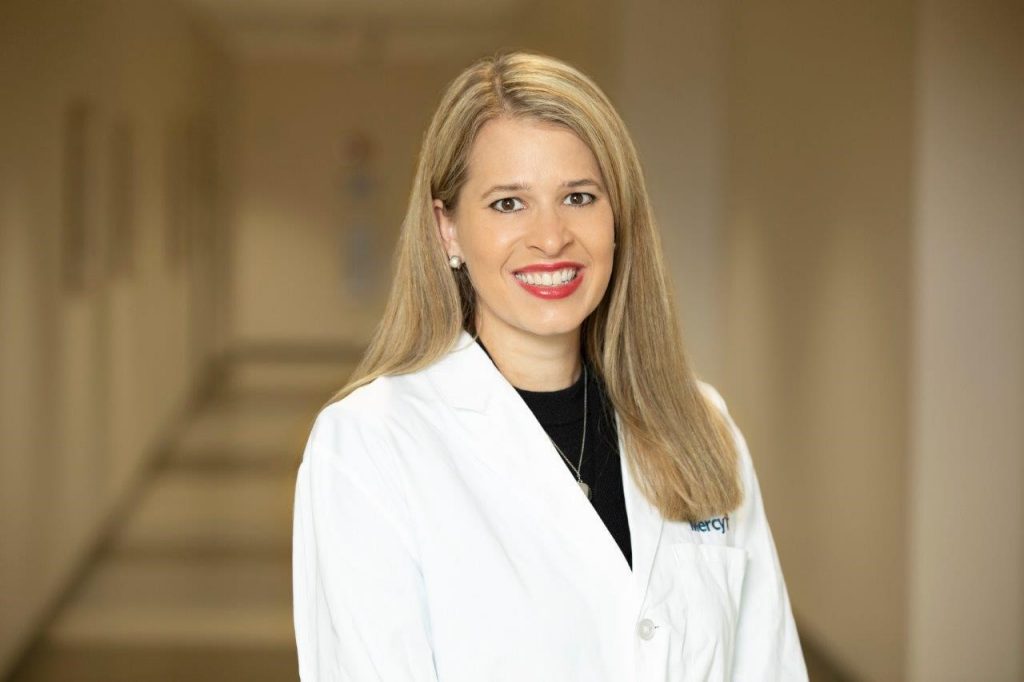 Dr. Camille Jackson has joined Mercy in Oklahoma City as part of the health care organization's efforts to expand surgical oncology access for patients. Dr. Jackson is board certified in obstetrics and gynecology as well as gynecologic oncology.
She earned her medical degree from Louisiana State University School of Medicine in New Orleans and completed her residency training at Johns Hopkins Hospital. She also completed a gynecologic oncology fellowship at University of Oklahoma Health Sciences Center. She has been a practicing surgical oncologist in Oklahoma City for six years.
Dr. Jackson joins Dr. Christian Ellis, a longtime surgical oncologist at Mercy, to offer additional options for patients as part of Mercy's comprehensive cancer services at Mercy Cancer Center - Coletta. Dr. Ellis cares for patients diagnosed with endocrine cancers, melanoma and skin cancers, soft tissue, liver, pancreas and biliary malignancies and colorectal cancer.
Dr. Jackson sees female patients facing a variety of women's health concerns including cancers in the female reproductive tract.
"I'm passionate about helping my patients and their families really understand their diagnosis and their treatment options," she said. "I always involve my patients in the process and, together, we make a joint decision about how to proceed in a way that makes the most sense for them."
Dr. Jackson will see patients at Mercy Clinic Gynecologic Oncology located in the Coletta Building on the campus of Mercy Hospital Oklahoma City. The clinic is at 4401 McAuley Blvd., Suite 2200 in Oklahoma City and the phone number is (405) 749-7023.
Media Contact
Meredith Huggins
Guthrie, Kingfisher, Oklahoma City, Ada, Ardmore, Healdton, Watonga, Tishomingo