August 11, 2021
ST. LOUIS - Mercy nurse clinician Ashley Stabener was recently awarded the 2021 Jane Whelan Scholarship. Jane Whelan, a psychiatric clinical specialist at Mercy from 1980-1986, died of cancer while she pursued her master's in nursing. She valued education, searched for excellence and encouraged her colleagues to do the same.
As a memorial to her, the Jane Whelan Scholarship Fund was developed to support the pursuit of an advanced professional degree with knowledge gained to enhance the practice of nursing.
"This year, there were eight great applicants but Ashley's passion for education and supporting new nurses were evident in her interview," said Elizabeth Slais, executive director of nursing.
Stabener vowed to represent Jane Whelan proudly as she continues Chamberlain University's RN to BSN-MSN Bridge Program. She wrote in her application letter, "Every time I meet a graduate nurse, I remember my first day on the floor and the overwhelming gratitude and excitement I felt being here. I love encouraging them mentoring them and watching them grow into amazing nurses."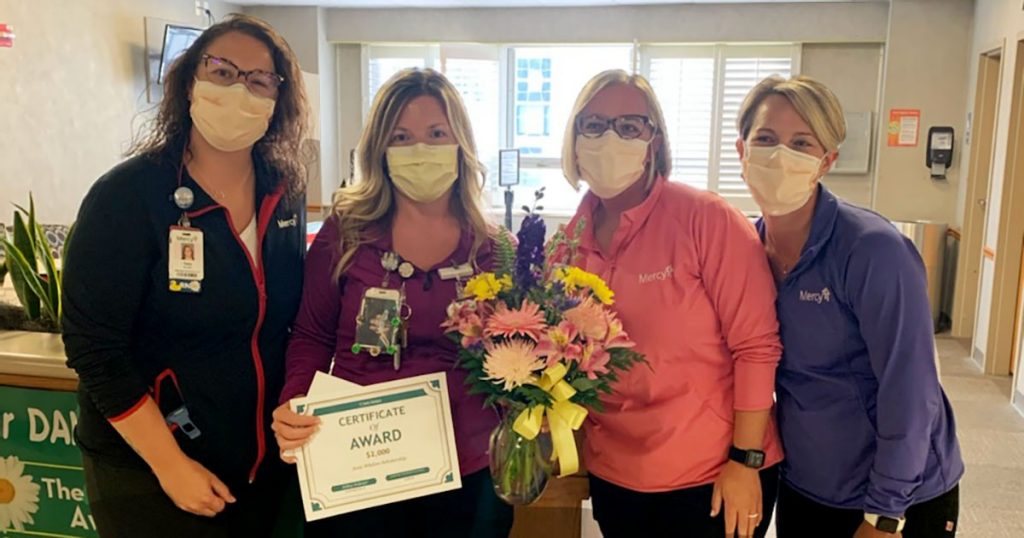 Amanda Stabener was presented the Jane Whelan Scholarship.
Media Contacts
Bethany Pope
St. Louis, St. Charles, Troy, Washington