November 11, 2021
Karen Simpson-Neasby will never forget the day in July 2019 when she heard the words, "You have breast cancer." In fact, it was triple negative breast cancer, which meant she faced aggressive treatment, including chemotherapy and radiation.
Suddenly, she was receiving care in the same place she'd raised funds to build. As the executive director of Mercy Health Foundation Lebanon, she had talked about the need for local cancer care. Now she was experiencing the Curry Cancer Center for herself, and she was about to identify another need.
"Losing my hair was one of the most difficult parts of my cancer journey," she shared. "I had always heard that 'your hair is your crowning glory,' and after I lost mine, I realized it truly was." For many patients, hair loss is a visual reminder to them and the rest of the world just how ill they are.
Simpson-Neasby soon learned that many women can't afford an expensive wig, and free resources were scarce. She knew a couple of young ladies who she thought might want to help.
Alee and Claudia Becker started raising money for cancer patients after the death of their beloved Grandma. Now, with help from the Lebanon Lady Jackets volleyball team, their "Brighten the Journey" fund has led to the creation of a wig boutique at Mercy Lebanon. Cancer patients have their choice of a free wig or hat.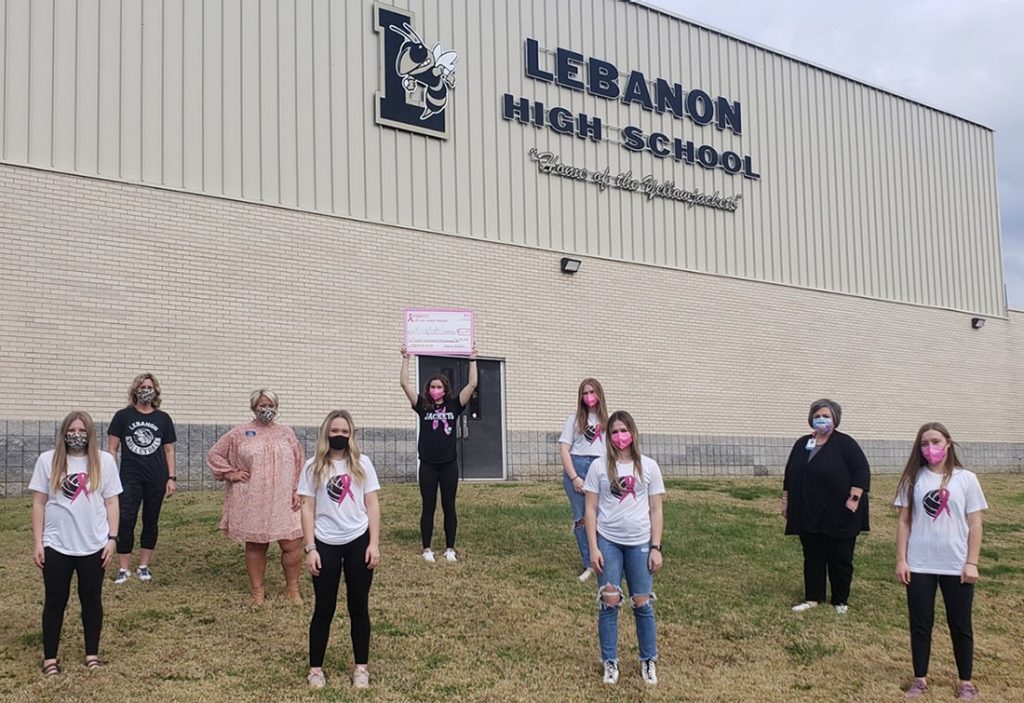 The Lebanon High School Lady Jackets volleyball team made a second donation in early November 2021 to the "Brighten the Journey" fund, which helps support the wig boutique at Mercy Lebanon. Karen Simpson-Neasby is pictured on the right, wearing black.
"We have a member of the Mercy Hospital Auxiliary who is a talented hair stylist," Simpson-Neasby said. "She assists patients with a professional wig fitting and works with them on how to care for their wig and gives them styling tips."
Simpson-Neasby encourages local cancer patients to reach out for an appointment. "Looking more like yourself can help strengthen you mentally for your fight against cancer," she said. "We're here to help with treatment as well as spiritual and emotional support."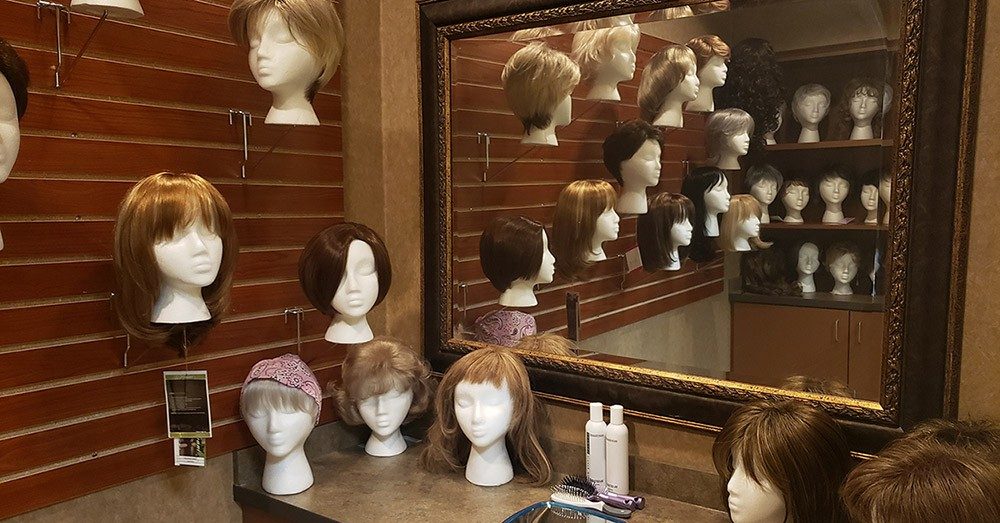 A look inside the free wig boutique at Mercy Lebanon.
You can contribute to "Brighten the Journey" by calling Simpson-Neasby at 417-533-6192 or by clicking below.
Media Contacts
Sonya Kullmann
Branson, Cassville, Lebanon, Mountain View, Rolla, Springfield, Aurora