Sara McAllister, WHNP-BC, grew up as the oldest of seven siblings and is a mother of three children. Her family life and experience serve her well as a women's health nurse practitioner.
McAllister was born and raised in Jefferson County. She lives in De Soto with her husband, three children and two dogs. Away from the clinic, she enjoys watching her kids' sporting events, scrapbooking, photography, traveling and getting together with her big family.
McAllister recently joined Mercy Clinic OB/GYN – Farmington where she provides care for women through all stages of life.
Did you always know you wanted to be a nurse practitioner?
I would not say I always wanted to be a nurse practitioner, but at a young age, I knew I wanted to do something involving helping people, most likely in a medical setting. I am the oldest of seven siblings so caring for others comes naturally. I started out as nurses' aide when I was a teenager at Jefferson Memorial Hospital, before it was Mercy Hospital Jefferson, and went straight to a nursing program after graduating high school. I worked as a registered nurse for 14 years in labor and delivery at Jefferson Memorial through the transition to Mercy Jefferson before completing my nurse practitioner degree.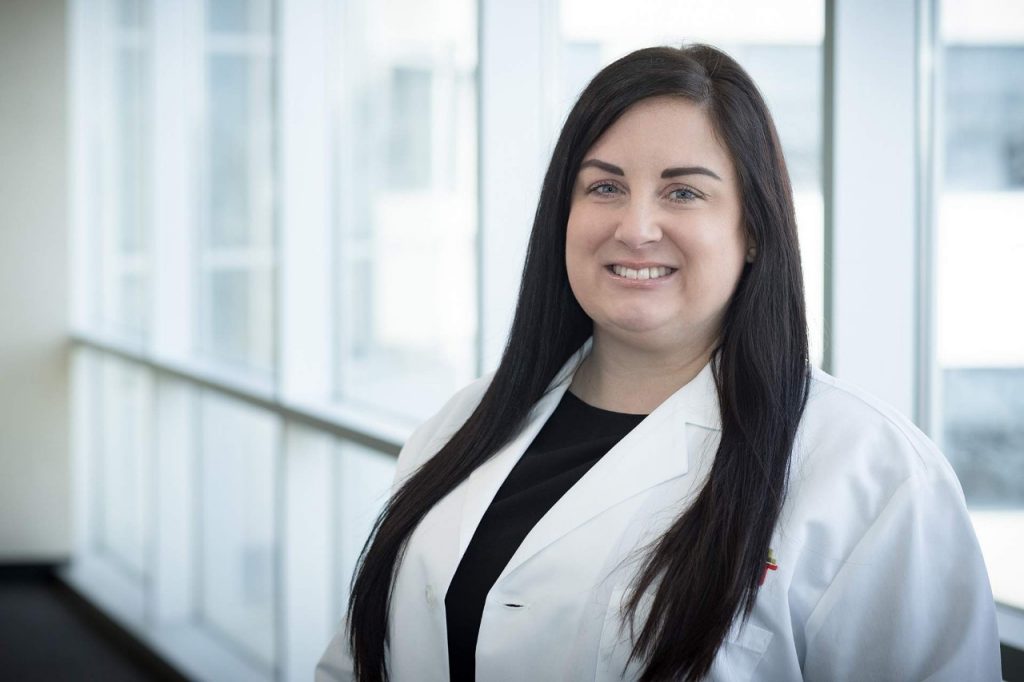 Sara McAllister, WHNP-BC, recently joined Mercy Clinic OB/GYN – Farmington where she provides care for women through all stages of life.
What drew you to your specialty?
Once I started nursing school, I always had a strong desire to work with women and children. My labor and delivery clinicals were my favorite, and I did my preceptorship on an obstetrics/gynecology floor as well. As a woman, a mother, a sister, an aunt and a daughter, I had a passion to help women during such amazing, scary and overwhelming times. Even after 14 years of assisting with deliveries, it was a miracle each time. I always reminded myself that this experience is the most important thing in my patient's life, today, and most likely ever, so make it be the best memories you can. Now, I have the opportunity to educate and care for women throughout their life. I feel like my experience in the hospital made the transition from registered nurse to nurse practitioner a smooth one.
What made you want to join Mercy?
It sounds cliche but Mercy is my home. I have spent so many years working at Mercy in the past, when the opportunity came to join their OB/GYN practice, I had no hesitation.  I like that Mercy is faith based, and I feel their values represent mine as well. The area I am serving is where I was born and raised. It just makes sense.
Any conditions or treatments of special interest to you?
My interest is caring for women across their life span, whether it is their first time seeing someone in the women's health field, doing their annual exams to keep up on screenings, family planning, helping to manage their pregnancy, post-partum care, helping them through menopause or assisting in fixing a problem they may have. It can be challenging to be a woman. We have a lot of responsibilities, so I try to make their life less stressful whenever possible.