December 6, 2021
The newest provider at Mercy Clinic Family Medicine – Willow Springs is no stranger to the area. Xuanbo Stone Chen, family nurse practitioner, was born in China, but he and his mother moved to Salem, Missouri, when he was 12. Now he's back to care for his community.
"I decided to become a nurse in college after volunteering at the hospice and palliative care department at a large hospital," Chen said. "I saw the compassionate care the health care workers and physicians delivered to patients and how heartwarming it is to be part of someone's life at their most vulnerable time. I also learned it's not just about healing for the physical body but also the mind and spirit."
Chen comes to Mercy with exceptional knowledge, after working for the past five years in the emergency room at University Hospital in Columbia. "One area of health care I'm passionate about is bridging the gap for patients with limited access to primary care after they're discharged from the ER," he said. "I can give countless examples of patients who ended up back in the ER, simply because they didn't have good access to regular care. That's one reason I'm thrilled to be part of Mercy's clinic in Willow Springs, where we can provide primary care to our neighbors."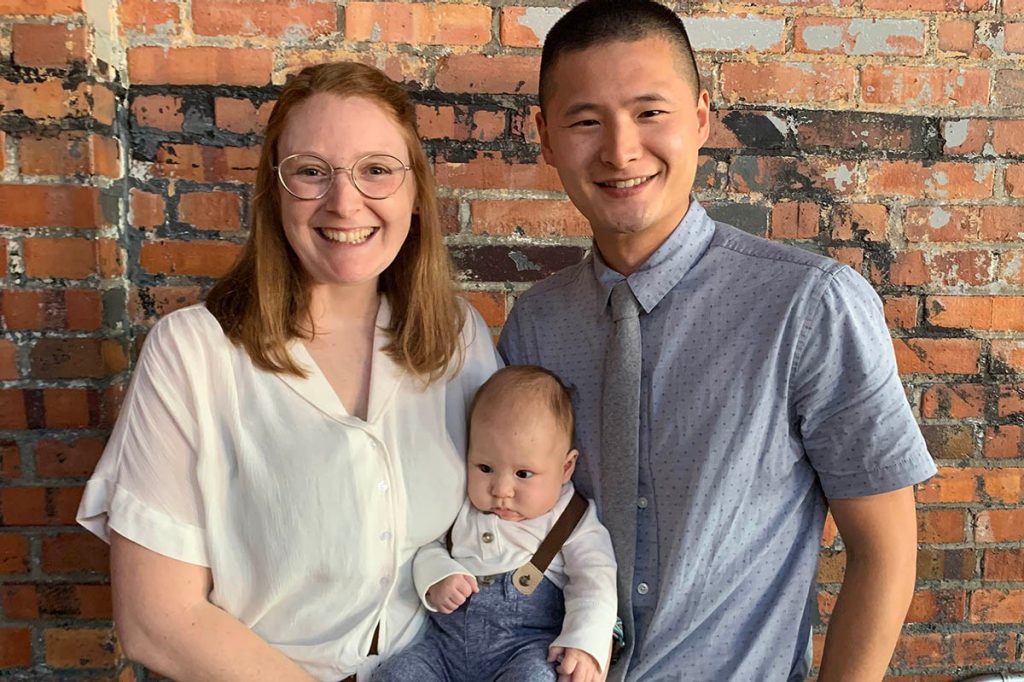 Stone Chen, Mercy nurse practitioner, pictured with his wife, Shannon, and their son, Liam.
Chen has moved back to the area with his wife and 6-month-old son. If you don't seem him at work, you might catch him and his family enjoying the great outdoors. "I enjoy fishing, hiking and hunting squirrels," he said. "My wife, Shannon, and I also love to play video games together. Anyone who knows me knows how much I love vacation, especially on a cruise ship. I can talk about cruising on the ocean all day long!"
Chen has next-day appointments available. Click the link below to schedule.
Media Contacts
Sonya Kullmann
Branson, Cassville, Lebanon, Mountain View, Rolla, Springfield, Aurora