March 25, 2021
Dr. Erin Corbin recently joined Mercy Clinic Primary Care – North Portland as a pediatrician. She is accepting new pediatric patients from newborns to teenagers. An Oklahoma native, Dr. Corbin completed all of her studies and work experience in her home state. She earned her bachelor's degree at East Central University in Ada. She also earned a medical degree and completed her pediatric residency at University of Oklahoma. She has been a practicing pediatrician in Oklahoma City metro area since 2011.
Dr. Corbin lives in Edmond with her husband, four children and their dog.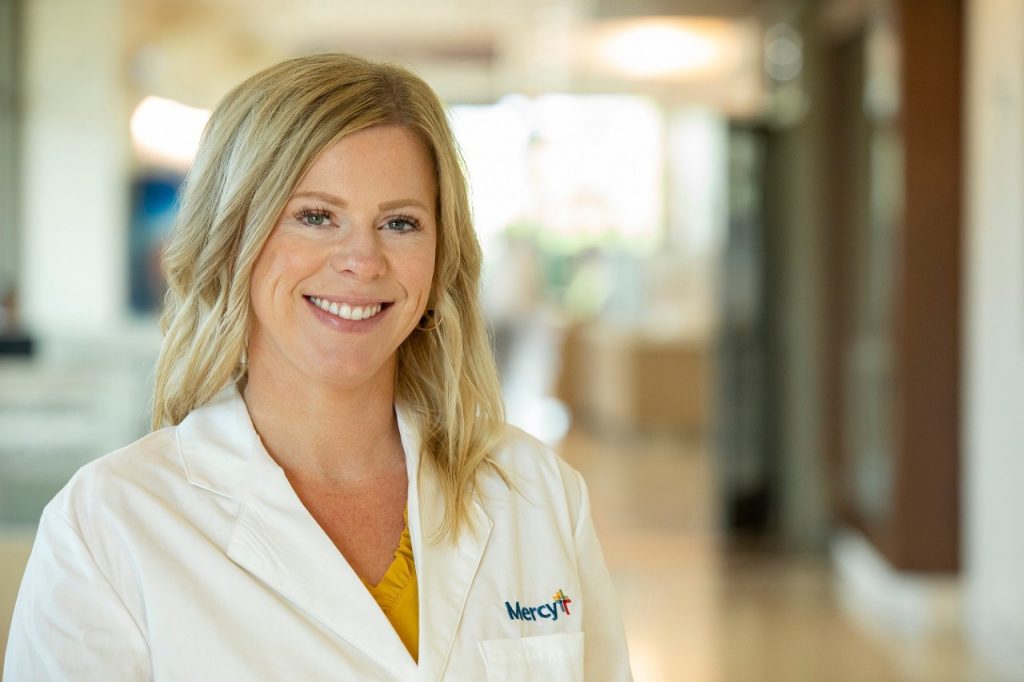 Did you always know you wanted to be a doctor? I have wanted to be a doctor for as long as I can remember. I still have my first play doctor kit from when I was a kid. My parents gifted it to me at my medical school graduation. I grew up going to work with my mom in a medical clinic and I was interested in all the things there. It seemed like a natural fit.  
What drew you to pediatrics? I have always loved being around kids. I babysat as soon as I was old enough. I spent my summers as a camp counselor at the Muscular Dystrophy Camp. I was involved in Big Brothers Big Sisters. When I got into my medical school rotations, it became very clear that pediatrics was where I was meant to me. Kids are so resilient. It's amazing to see how quickly a child can bounce back from a severe illness or injury and be running down the hallway the following day! Pediatrics is just fun!
What made you want to join Mercy? I love Mercy's mission and culture. Everyone deserves good medical care, regardless of their situation in life. I feel empowered at Mercy to provide the best care for my patients.  
What do you want parents to know about you and the kind of care you provide? I love my job! I hope that I can be an extension of the family - a nonjudgmental ear, an evidence-based guide as they make the best decisions for their child. I've gotten to celebrate some really big and exciting milestones with families - from new babies and adoptions to achievements in school and sports. I've also walked along with families as they've received some really bad news or experienced losses. I hope I can be a steady support in all of those events along the way.  
Fun facts about Dr. Corbin: I am born and raised in Oklahoma. I grew up in Lawton, went to college in Ada and completed my medical school and pediatric training here in Oklahoma City.  I have four kids - three of whom were brought to me through the blessing of adoption and one surprise biological baby. I love taking care of foster children and cultivating that calling in families. I'm just very grateful for where God has placed me in life, and I feel like I'm living the life I've always dreamed of!
Dr. Corbin is a pediatrician at Mercy Clinic Primary Care - North Portland in Edmond, Oklahoma accepting new patients.
Media Contact
Meredith Huggins
Guthrie, Kingfisher, Oklahoma City, Ada, Ardmore, Healdton, Watonga, Tishomingo