She may be new to Mercy Clinic Primary Care – Mt. Vernon, but Ashley Parks considers Mt. Vernon her hometown, and she's excited to care for her friends and neighbors.
"I grew up in Aurora and moved to Mt. Vernon after graduation," she said. "It's been my hometown for 16 years, and it's where my husband and I chose to raise our two girls. I have always felt that providing care to the community I am a part of will help me connect with my patients and build trust, because I'm one of them."
Parks didn't always know she wanted to become a nurse practitioner, but her grandmother was a nurse for many years and her grandfather worked in a hospital lab. When it was time to declare a major in college, she thought she'd follow in their footsteps. "Once I began, I realized being in health care really was for me," she said. "Now that I've been working with patients for almost 10 years, I can't see myself anywhere else."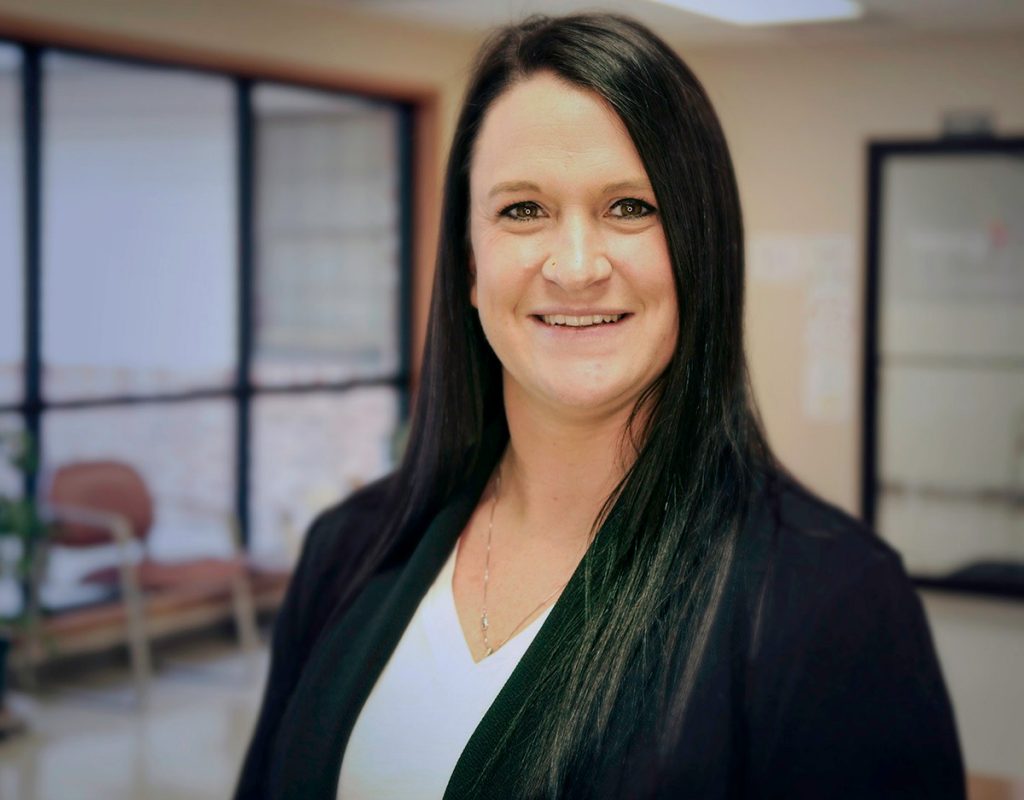 Ashley Parks, nurse practitioner, is the new provider in Mt. Vernon
Those 10 years have prepared Parks with a wealth of professional experience, including seven years as a pediatric intensive care travel nurse. She also spent a year as a labor and delivery nurse at Mercy Hospital Aurora, and another year at a skilled nursing facility. Caring for patients of all ages has helped form her health care philosophy.
"My biggest passion is preventive care and wellness visits for children," she said. "I want them to create healthy habits and consistency in regular checkups at a young age so they will have better overall health as adults."
When she's not caring for patients, Parks is a busy mom with a typical on-the-go family schedule. "My home life revolves around my two girls and their basketball schedules," she said.
Ashley Parks with her family. Photo credit: Wild Ivy Photography