March 17, 2022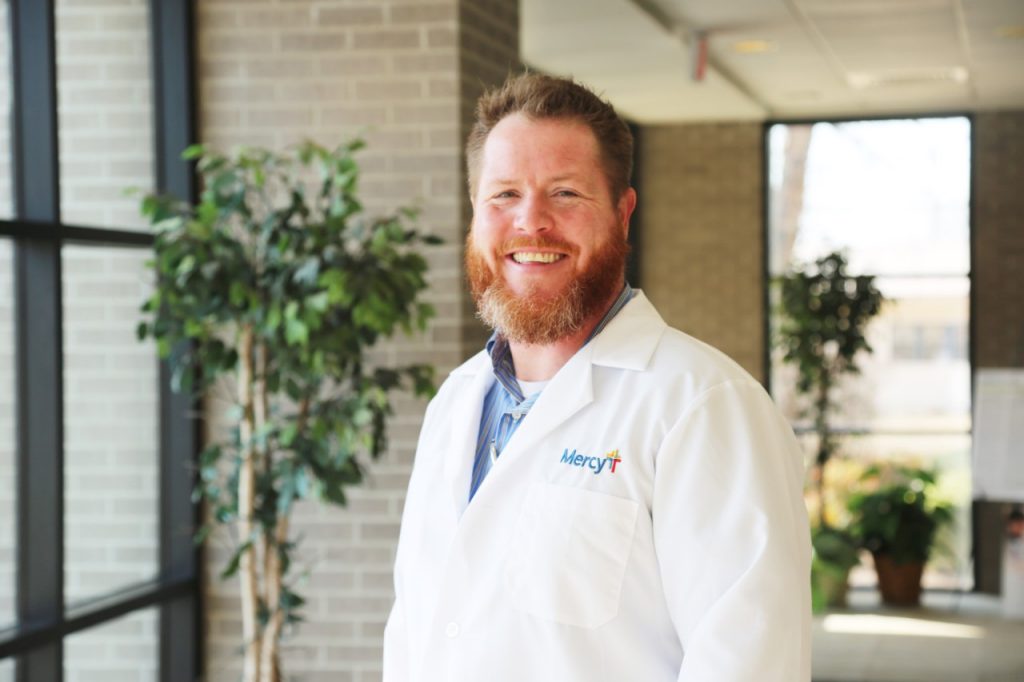 Dr. Robert Ferguson, Mercy Clinic Family Medicine - Ozark
Dr. Robert Ferguson recently began seeing patients at Mercy Clinic Family Medicine – Ozark.
A native of Booneville, Dr. Ferguson joined Mercy in December as a family practitioner. Providing service to patients in a small town, he said, is a point of pride.
"Treating some of the underserved areas of Arkansas is an important part of my position," he said, adding that he entered the health care field because he enjoys science and working with people.
Dr. Ferguson is a graduate of the University of Arkansas at Fayetteville and received his medical degree from the University of Arkansas for Medical Sciences College of Medicine. His residency was at UAMS South Central – Pine Bluff Family Medicine.
Dr. Ferguson and his wife Hillary have a daughter, Jane.
Learn more about Dr. Ferguson or schedule an appointment online here. Mercy Clinic Family Medicine – Ozark is at 201 S. 7th St. The clinic can be reached by phone at 479-667-1590.
Media Contact