March 17, 2022
After a two-year hiatus due to the COVID-19 pandemic, this year's Mercy Hospital Ada's Black and White Ball will be held at 6:30 p.m. Friday, March 25, at the Chickasaw Business and Conference Center at East Central University. Proceeds from the event will be used for renovations and new medical equipment for the award-winning Mercy Birthplace unit at Mercy Hospital Ada. 
"We are excited about plans to update this space for moms and families welcoming their little ones into the world," said Terence Farrell, president of Mercy Hospital Ada. "The renovations and medical upgrades will help us continue to offer the highest level of care for newborns and mothers here in our community."
Mercy Birthplace is at the center of community growth, with between 400 and 500 babies delivered every year since 2014 and a Level II NICU for the tiniest babies needing a higher level of care.
Mercy Hospital Ada was one of only 217 hospitals in the nation included on the Best Maternity Hospitals 2021 list compiled by Newsweek and The Leapfrog Group.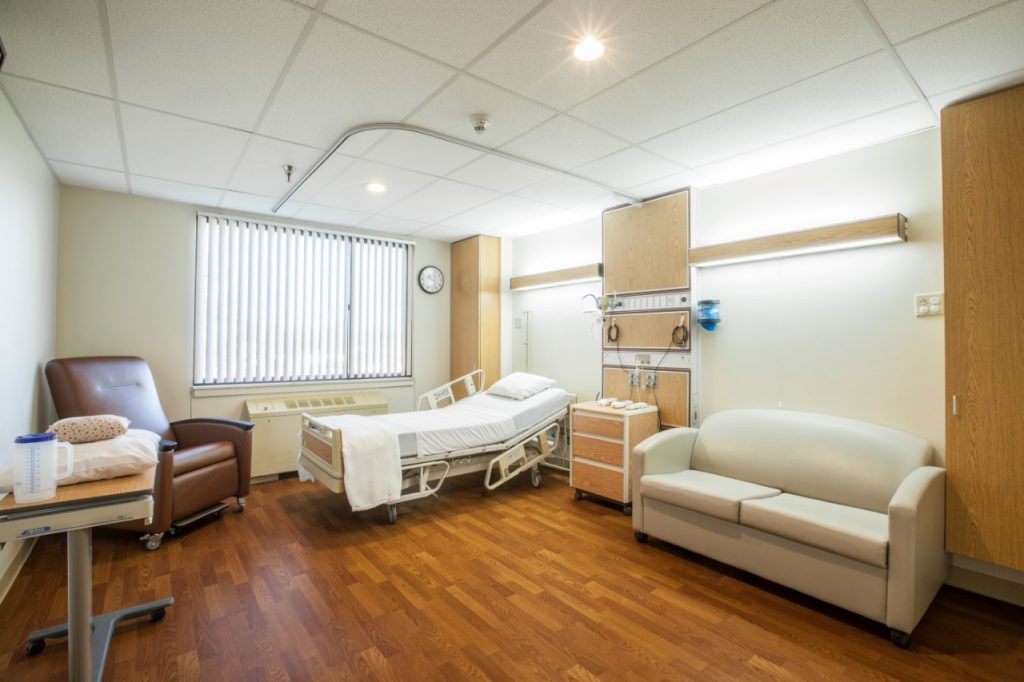 Through private donations, table sponsorships and auctions, attendees will have an opportunity to impact health care offerings in Ada. The March 25 event will be the first in-person ball hosted by Mercy Health Foundation since 2019.
"We can't wait to see familiar friends and faces in our community this year," said Todd Essary, executive director of Mercy Health Foundation Ada. "A record-breaking $110,000 was donated at the 2019 event to fund 3D mammography at the cancer center at Mercy Hospital Ada. I am confident our community will come together to support each other again this year."
The chair of the 2022 Mercy Black and White Ball is local business owner Megan Broderick. 
"I'm proud to have been born in what is now Mercy Hospital Ada," said Megan Broderick, Mercy Health Foundation Ada board member. "I also gave birth to my daughter at Mercy and received excellent care. I'm honored to work with the community to support this cause."
Attendees at the event will be treated to a three-course dinner, live entertainment by the 88's Dueling Piano team from Fort Worth, Texas, and a live auction as well as an online auction. The Black and White Ball is supported by a host of community sponsors:
Presenting Sponsor: The Women's Clinic
Gold Sponsors: Curry Orthopedics & Sports Medicine, Chickasaw Nation
Silver Sponsors: East Central University, Mercy Ministry
Bronze sponsors: Terence & Maliea Farrell, Vision Bank, Megan & Zack Broderick, C & J Paintings and Coatings, Tribal Delta Construction Services, First United Bank, People's Electric Cooperative, Simmon's Bank, Reese + Co. Interior Design, Ram Jack, Citizen's Bank, Oklahoma Electrical Supply Company, Dr. Bryan Roehl, Ada Jobs Foundation and Ada Smile Place.
To purchase tickets, visit mercy.net/AdaDonate or contact the Mercy Health Foundation - Ada office at (580) 421-1403 or [email protected] for more information.
Media Contact
Meredith Huggins
Guthrie, Kingfisher, Oklahoma City, Ada, Ardmore, Healdton, Watonga, Tishomingo