There can be a bright side to pandemic-forced event changes, and the Easter celebration at Mercy St. Francis is a great example. Last year's event was such a success, the team didn't want to "drop" it.
"The community knows we usually do an egg hunt on our lawn," said Cindy Beck, administrator of Mercy St. Francis Hospital. "Last year, we opted for a socially distanced 'egg drop' instead, and the kids loved it so much we're going to do it again."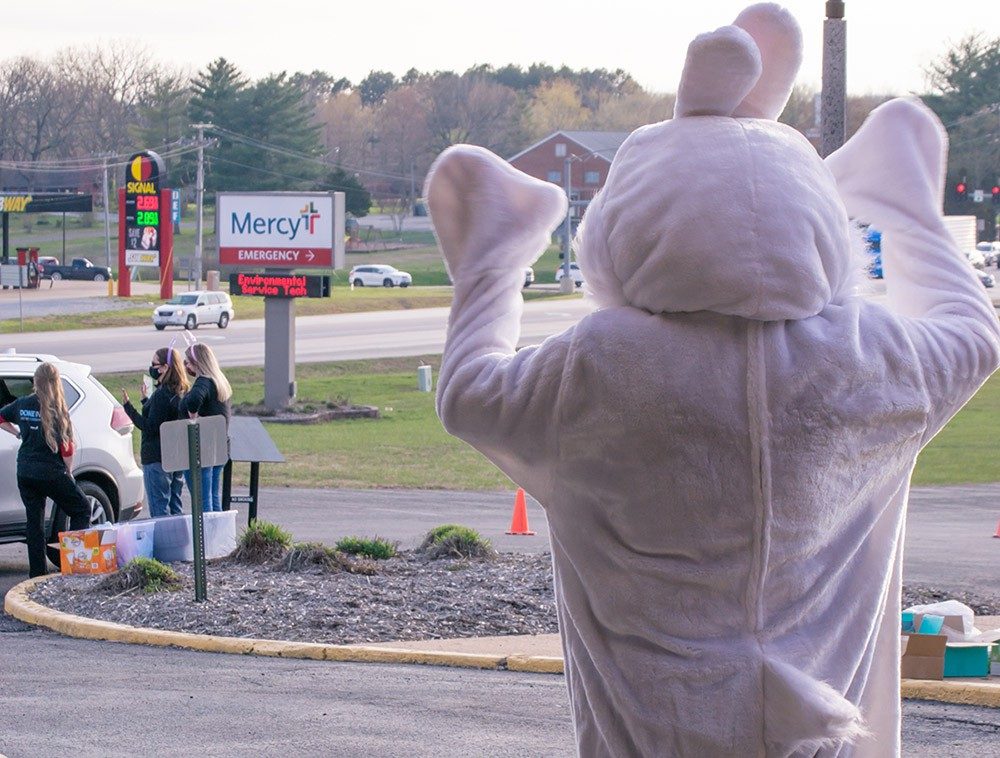 The Easter Bunny waves to families during the 2021 Egg Drop at Mercy St. Francis Hospital.
Participating in the egg drop is simple; families can drop by the hospital parking lot in their cars and receive bags of Easter eggs and goodies for their children. As always, kids are divided into age groups: 1 to 3, 4 to 6, 7 to 9 and 10 to 12. One lucky child in each age group will find a gold coin and win a new bicycle.
"The Mountain View Chamber of Commerce partners with us each year for this Easter event," Weatherford said. "We heard from a lot of families that the kids had a great time hunting through their bags for goodies and the possibility of rolling away with some new wheels."
The event is set for Tuesday, April 12, from 5:30 to 7 p.m. Cars should enter at the Y Highway entrance to the hospital, which is located at 100 W. Highway 60. The event will be held rain or shine.