Robotic surgery is the most advanced surgical platform available today. A surgeon's precise movements are made even more exact as the system duplicates each careful technique in miniature detail. High-definition, 3-D images provide unprecedented views during the operation.
Minimally invasive surgery using robotic technology means less pain, reduced blood loss, less scarring, shorter hospital stays, and faster recovery. Your Mercy surgeon works closely with your primary care physician and other members of your care team, so you get the follow-up care you need to make a full recovery.
Robotic surgery is currently offered at Mercy Hospitals in Joplin, Northwest Arkansas, Oklahoma City, Springfield and St. Louis.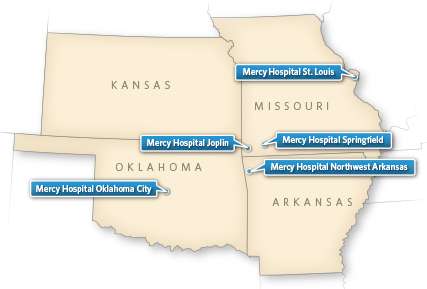 Find Mercy Robotic Surgery Near You