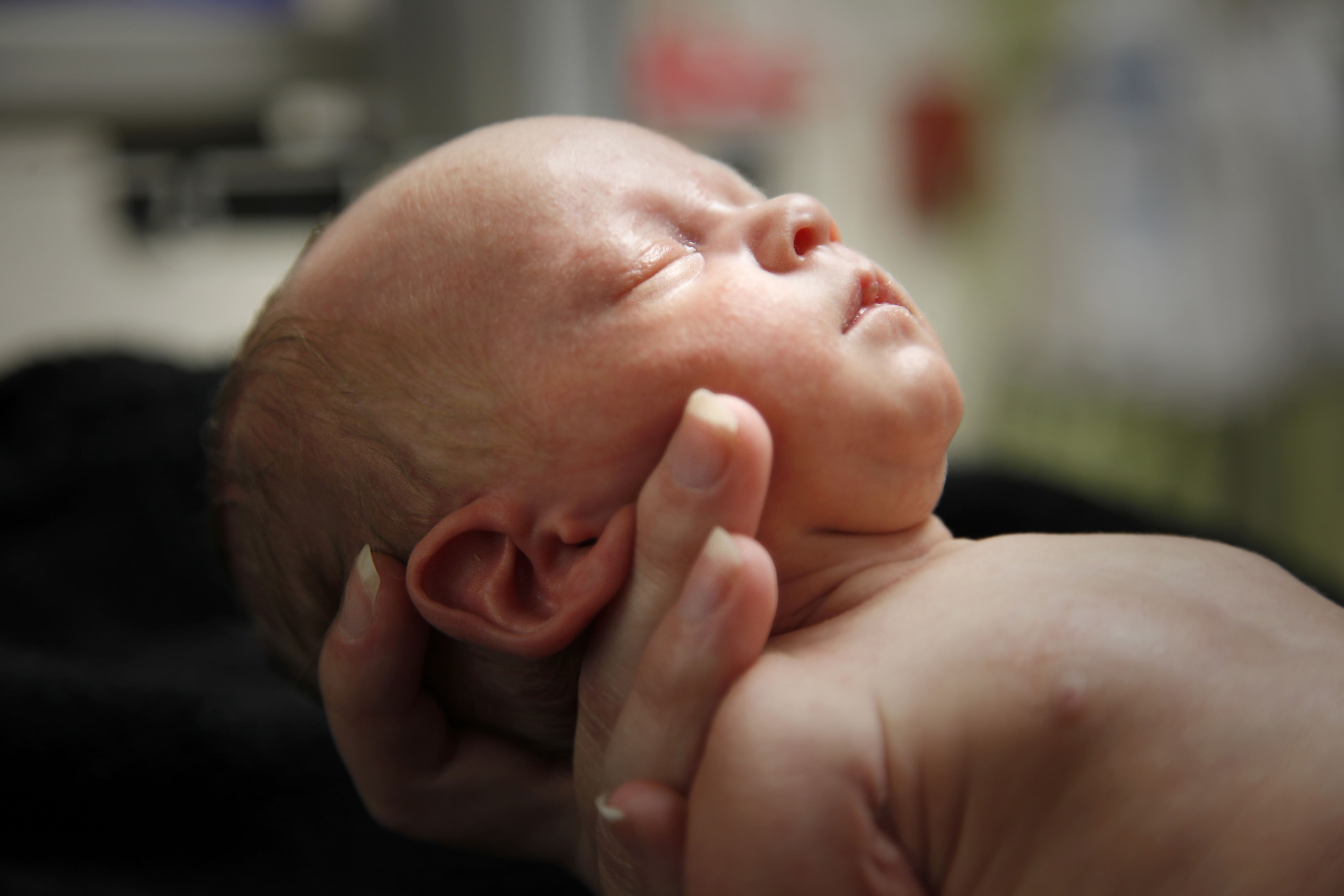 When you deliver your baby at Mercy, you can take comfort in knowing there's a team of specialists standing by, should your baby require immediate emergency medical attention. Our Level III NICU offers the region's most advanced care for premature or critically ill babies.
Mercy's Department of Neonatology is made up of members of Pediatrix Medical Group - physicians and neonatal nurse practitioners use the latest technologies and techniques to offer your baby the best possible care. Neonatologists direct your child's care during a stay in the Mercy NICU. Our team is available daily to discuss your baby's medical care.
Breastfeeding in the NICU
The NICU is equipped with a special breastfeeding room complete with electric breast pumps. This comfortable room offers a quiet place for babies and their families. If you would like assistance learning to breastfeed, please talk to any of our staff members.
About the NICU
Thanks to the generosity of Betty and Bobby Allison, we opened the doors to a state-of-the-art NICU in 2013. We know that single-patient rooms better meet the unique, changing needs of each baby. The new rooms allow staff to limit or permit outside stimulus as the baby develops. Nurses are close at hand and parents can experience enhanced, private, hands-on participation in their baby's care. And "twin" rooms can accommodate multiple-birth siblings.
We are currently underway with the second phase of the plans. When the renovations are all said and done, the NICU will include a family lounge, meditation and bereavement rooms, nutrition room, family consult and sibling play area, and a reception area—all designed for the care of babies and comfort of families.