Eligibility guidelines for a low-risk birth in our Mercy Birthing Center:
You are carrying a single baby.
Your baby is positioned head down.
You may have had one prior Caesarean section with one or more vaginal deliveries.
You don't have any chronic or complex medical conditions.
Your labor begins between 37 and 42 weeks of pregnancy.
You aren't taking any medication for gestational diabetes.
Your prepregnancy BMI is 35 or less. To determine your BMI, visit this calculator for women.
Your prenatal test results don't indicate a need for fetal monitoring.
You're receiving prenatal care from our certified nurse midwives at Mercy Birthing Center.
We have no restrictions on your age.
Transfers during delivery:
During delivery, we may discover medical reasons that make our Labor & Birth Suites the best place for you to give birth, such as:
Your labor begins before 37 weeks.
Your labor needs to be induced or doesn't  begin before 42 weeks.
You need to receive labor-augmenting medication such as Pitocin, which would require your contractions and baby's heart rate to be continuously monitored.
You decide to receive an epidural.
We have concerns about the health of the baby or mother (such as fetal heart rate or a maternal condition) that require continuous monitoring.
Should it be medically necessary, your certified nurse midwife will go with you to the Labor and Birth floor and follow your care there.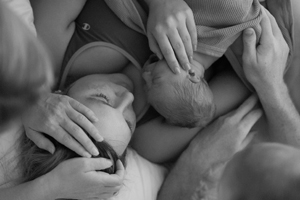 Resources