Suite 2
Hours of Operation:
Monday-Friday: 8 a.m. - 5 p.m.
Mercy Clinic OB/GYN offers personalized health care designed for the unique needs of women. We offer a comprehensive suite of services, including:
Annual checkups, well-woman exams and other preventive health screenings
Complete prenatal care, including care for high-risk pregnancy
Gynecological services and surgery
Treatment for pelvic-floor-support problems
Treatment for menstrual irregularities
Treatment for urinary incontinence
Adolescent patient counseling
Our obstetrics and gynecology physicians have dedicated their careers to providing the very best in women's health care and are accepting new patients.
Mercy Clinic OB/GYN is proud to be affiliated with Mercy Hospital, which offers family-centered maternity care .  
To schedule an appointment with one of our physicians, call Mercy Clinic OB/GYN at (580) 436-9037.
Don't forget that as a Mercy Clinic patient, you'll have access to MyMercy, our free online service that makes it easy to request prescription refills, check your lab results and stay in touch with your doctor.
Mercy Clinic OB/GYN is located at 2020 Arlington, Suite 2, in Ada.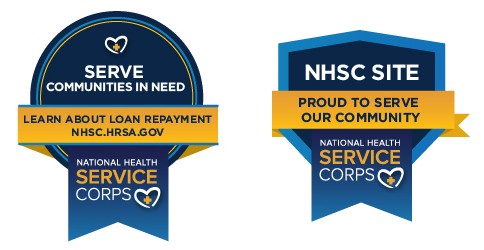 NHSC Services Financial Assistance:
Policy references which clinic locations are included in the NHSC Policy
Compete the National Health Service Aid Application in English or en Espanol