Mercy EMS offers the highest quality EMS education designed to meet the needs of individuals pursuing a career in Emergency Medical Services.
Our clinical operations team, alongside regional educators, works hard to provide continuing education and competency training to all co-workers on a quarterly basis coupled with Continuous Quality Improvement that looks at what we are doing right, and in what areas we could be performing better.
Our education team is also extremely active in providing outreach education, from CEU classes covering a broad range of topics, to full Emergency Medical Responder courses. These classes are available at different times in most of the communities we serve.
Please call 417-820-5454, ext. 3 for more details on educational opportunities.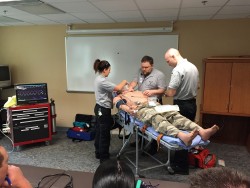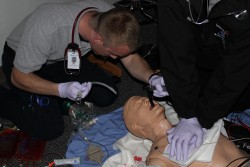 Resources