The Logo Shop is located across from the front desk in lobby for your convenience. We offer a variety of items to enhance your health and fitness experience. From socks to heart rate monitors, we have what you need for your workout.
The Logo Shop is open during Center hours. Don't forget to shop for gifts in the Logo Shop for birthdays, anniversaries or other special events.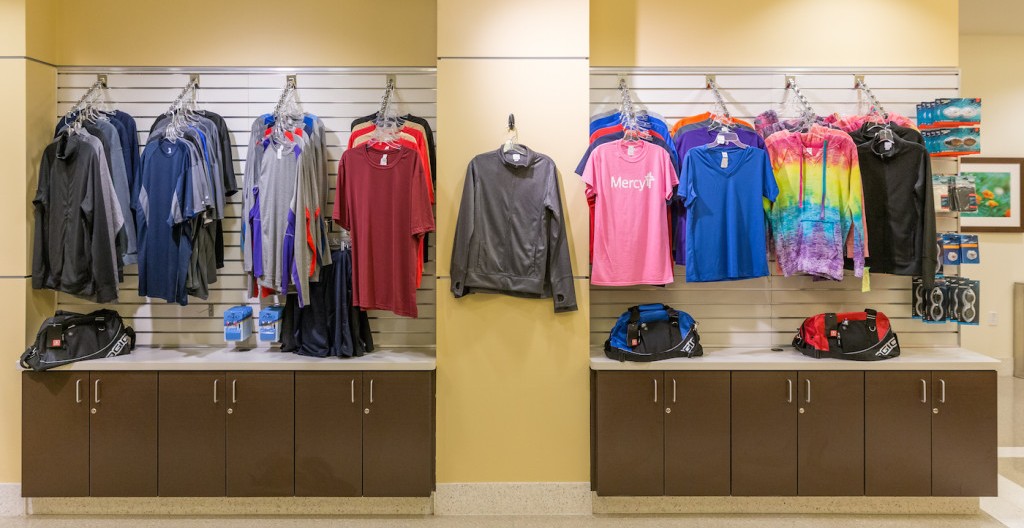 Services and Programs
Let's Get Fit Together
Mercy Fitness Center not only offers a state-of-the-art facility, but we also offer a wide variety of services that are designed for all fitness levels. Our personal training staff, class instructors, and member services staff are dedicated to providing you with the best fitness experience possible.