Saturday, July 20, 2019 - 8 a.m. to 4:30 p.m.
Physicians, physician's assistants, nurse practitioners, physical therapists and athletic trainers are invited to attend the Inaugural Care of the Female Athlete Symposium on Saturday, July 20, 2019 at Mercy Hospital Oklahoma City Conference Center. Registration is $150 (fee is reduced to $125 for early registration by 5/15/2019). A light continental breakfast and lunch will be provided. Registrants canceling after July 12, 2019 will not receive a refund. 
One of the speakers for today does have a financial relationship to disclose. Emily Leahey, MS, RDN, discloses that she has received grant research support from Southern Medical Oklahoma Foundation.
The Mercy Hospital's CME Coordinator has reviewed the speaker's disclosure information and everyone in a position to control content and has resolved all conflicts of interest, if applicable.
The Mercy Hospital Oklahoma City is accredited by the Oklahoma State Medical Association to provide continuing medical education for physicians.
The Mercy Hospital Oklahoma City designates this live activity for a maximum of 7.5 AMA PRA Category 1 Credit TM. Physicians should claim only the credit commensurate with the extent of their participation in the activity.
Mercy Hospital (BOC AP# P10139) has been approved by the Board of Certification, Inc. to provide continuing education to Athletic Trainers. The course number is CE24624.  This program is eligible for a maximum of 7.5 Category A hours/CEUs.
The Oklahoma Medical Board has approved 7.5 continuing education hours for physical therapists (#201913247).
Keynote Speaker
In her twenty-third season as head coach of the University of Oklahoma women's basketball team, Sherri Coale is considered one of the top collegiate coaches in the nation. A native of Healdton, Oklahoma, Coale spent her collegiate career playing for Oklahoma Christian University's basketball team where she was an Academic All-American and graduated summa cum laude.

She began her head coaching career at Norman High School in Oklahoma amassing a 147-40 record, including two state-championships. After seven years and amazing success at the high school level, Coach Coale accepted the top coaching position at Oklahoma in 1996.
Sherri Coale turned a struggling program into a national title contender in a short period of time. Since 1996, the Sooners have won 6 regular season Big 12 titles, 4 Big 12 tournament titles, made 19 consecutive appearances in the NCAA tournament where her teams advanced to the Sweet Sixteen or beyond 9 times and played in 3 NCAA Final Fours.
Sherri Coale has also been recognized locally and nationally for her achievements. Coale was recently the recipient of the 2011 United Nations NGO Positive Peace Award in the coaching category for her commitment to community involvement, the 2011 Abe Lemons/Paul Hansen Award for Sports Excellence and the 2012 World Neighbors/KFOR Dignity Award.
Sherri Coale was selected to serve as the head coach for Team USA at the 2013 World University Games in Kazan, Russia. The Coale led team earned the Gold medal by defeating Russia on their home floor in the championship game. And in June of 2016, Sherri Coale was inducted into the Women's Basketball Hall of Fame.
Her goals have always been to maximize the potential of her players and team on and off the court by encouraging excellence in the classroom and service in the community. 
Objectives
Describe the Implications for Medical Professionals in Gender Bias in Health Care
Understand commonly associated stress fractures with specific sports
Determining pre-workout and post-workout nutrition goals
Discuss mental health and the role of trauma regarding the mismanagement of medical care and the female athlete. 
Apply special considerations of pelvic floor function for the athlete
Describe the etiology and risk factors related to the development of dance related injuries
Review risk factors and treatment strategies for the female athlete's knee
Understand the basics of concussion and post-concussion syndrome
Speaker Bios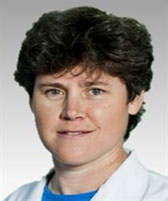 Sheila M Algan, MD
Sheila M. Algan, MD, is a Board Certified Orthopedic Surgeon specializing in Sports Medicine. Dr. Algan sees patients in both the OU Physicians Adult Orthopedic clinic and the OU Children's Physicians Orthopedic clinic. Dr. Algan earned her medical degree from the University of Wisconsin Medical School and completed her Orthopedic Residency with the Hospital of the University of Pennsylvania in Philadelphia, PA, followed by a Fellowship in Orthopedic Sports Medicine at the University of Arizona in Tucson, AZ. Professional Organizations: - Fellow, American Academy of Orthopaedic Surgeons, - American Orthopedic Society for Sports Medicine, - Arthroscopy Association of North America, - Pediatric Research in Sports Medicine Society (PRiSM), - Ruth Jackson Orthopaedic Society.
Allison Armstrong, PT, DPT
Allison Armstrong graduated from the University of Oklahoma Health Sciences Center with a doctorate of physical therapy in 2011. She obtained her Bachelor of Science in Biology from Oklahoma Christian University in 2007. Growing up, she enjoyed playing sports, specifically fast-pitch softball, where she developed a desire to help others, especially athletes, return to the playing field as quickly as possible. She is one of the few therapists in the OKC metro who specializes in aquatic therapy. Additionally, Allison concentrates on orthopedics and is a certified kinesiotape practitioner. She has been a member of the American Physical Therapy Association since 2008. Allison has volunteered twice to serve in Zambia with the Zambia Medical Mission. Spending over a combined total of six weeks in rural Zambia, Allison has treated thousands of impoverished patients, many of whom had never received medical treatment prior. It is Allison's desire to return to Africa soon to provide additional assistance and expertise.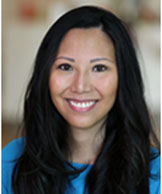 Margo Butchee, MD, MPH
Margo Butchee graduated from the University of Oklahoma with a degree in microbiology and communication. She then went on to complete a master's degree in public health and medical degree and neurology residency training from the University of Oklahoma Health Sciences Center. She has been with Mercy Neurology since 2017 and has a special interest in treating patients with headache, migraine and atypical facial pain. In her spare time, she enjoys spending time with her 3 beautiful children - Oliver, Nolan and Elise.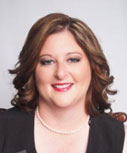 Chandra Dyer, ATC, LAT, MSHR
Ms. Chandra Dyer is a BOC Certified and Oklahoma Licensed Athletic Trainer. She has worked as an Outreach Athletic Trainer with Mercy Hospital and Guthrie High School since 2009. Since working with Mercy she has had to opportunity to work with collegiate, professional, and Olympic athletes. Ms. Dyer currently is the Oklahoma Ambassador for the National Athletic Training Program (NATA) Foundation and sits on the Oklahoma Athletic Training Association (OATA) Secondary School Committee, in addition to an Oklahoma State University Athletic Trainer Educational Program Clinical Preceptor since 2010. Prior to working with Mercy Hospital, she was a 2007 Graduate of the East Central University Athletic Training Program and a 2009 Graduate with a Master's of Science in Human Resources Administration.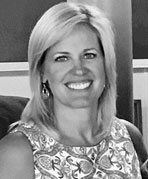 Kellie Hunt, PT
Kellie Hunt graduated from Baylor University with a BA in Biology then went on to PT School at UT Southwestern Medical Center in Dallas, TX. She has 24 years of therapy experience. She has spent the last 4 years primarily treating Pelvic Floor dysfunction and is passionate about improving the quality of life for women of all ages and stages. She has been married to her husband Rob for 24 years, and they have 3 children: Ben, Rachel and Lily. She currently works for Mercy's Edmond Eastern Physical Therapy clinic.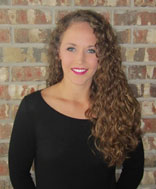 Emily Jacobson, PT, DPT
Emily Jacobson graduated from the University of Central Oklahoma in 2012 with a Bachelors of Fine Arts in Dance Performance and a minor in Biology. While at UCO, she was a member of the Kaleidoscope Dance Company. Following graduation, she attended the University of Oklahoma Health Sciences Center where she graduated in 2015 with a Doctor of Physical Therapy degree. Emily is a full-time Outpatient Physical Therapist who enjoys working with R.A.C.E Dance Company and the Oklahoma City Ballet in her free time.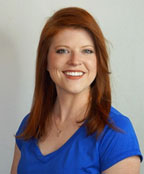 Emily K. Leahey MS, RDN
Emily attended the University of Central Oklahoma on a full golf scholarship working with Coach Michael Bond, red shirted one year, and ran UCO Cross Country for Coach JD Martin my senior year. She graduated with her Master of Science in Dietetics/Nutrition/Food Management degree from UCO and met all dietetic competencies through UCO's dietetic internship program. Emily currently works at Ardmore Mercy Hospital as a Community Dietitian. She works with the Southern Medical Oklahoma Foundation to teach Carter County students, grades k-12, about nutrition science, cooking classes, and healthy life skills. This includes working with Carter County school cafeterias on menu design and production, lunch tray assessments, and school BMI screenings. Emily is an online instructor for Murray State College teaching "Essentials of Nutrition and Diet Therapy" for the nursing department. She spends her free time teaching private golf lessons and instructing child golf camps for Dornick Hills Country Club. She has an active lifestyle playing different co-ed leagues throughout the year with Mercy Hospital and Ardmore Young Professionals.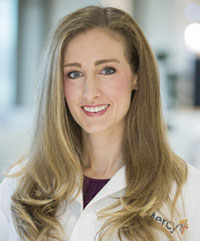 Megan Meier, MD
Megan Meier, MD is a primary care sports medicine physician and the Director of Sports Medicine for the Mercy West health care organization. She is the company physician for Oklahoma City Ballet, team physician for the University of Oklahoma women's basketball team, physician for Oklahoma Festival Ballet/OU Dance, and helps care for the OKC Energy and US Rowing teams in Oklahoma City. She received her undergraduate and medical degrees from the University of Oklahoma, completed her residency training in family medicine at Virginia Commonwealth University- Riverside, and completed her fellowship training at the University of Oklahoma Primary Care Sports Medicine Fellowship where she is now volunteer faculty.

Taylor Sorenson, PsyD
Dr. Taylor Sorenson earned her doctoral degree in Clinical Psychology from California Lutheran University. She completed her predoctoral internship and the University of Oklahoma's Oklahoma Health Consortium. At this site she provided services in both the university's counseling center as well as in the athletic department's Psychological Resources for OU Student Athletes (PROS). She is currently completing her post-doctoral residency at Commander Counseling and Wellness under the supervision of Dr. Cody Commander. Her areas of clinical focus include psychological testing, sport psychology, anxiety disorders, mood disorders, and ADHD.
Schedule
| | |
| --- | --- |
| 7:30 – 8:00 a.m. | Registration  |
| 8:00 - 8:15 a.m. | Welcome - Allison Armstrong, DPT |
| 8:15 - 8:55 a.m. | Chandra Dyer, ATC, LAT, MSHR – Women Are Not Small Men  |
| 8:55 - 9:35 a.m. | Megan Meier MD – Relative Energy Deficiency in Sport |
| 9:35 - 10:15 a.m. | Emily Jacobson PT, DPT – Dance Related Injury Prevention: Rehabilitation "On Pointe"  |
| 10:15 - 10:30 a.m. | Break  |
| 10:30 - 11:10 a.m. | Emily Leahey, MS, RDN – Role of Super Food, Pre-workout, Post workout Nutrition  |
| 11:10 - 11:30 a.m. | Q & A Panel  – Dyer, Myer, Jacobson, Leahey |
| 11:30 - 11:45 a.m. | Lunch Buffet  |
| 11:45 a.m. - 12:30 p.m. | Keynote Speaker Luncheon – Coach Sherri Coale, OU Head Women's Basketball Coach   |
| 12:30 - 1:10 p.m. | Taylor Sorenson, PsyD – The Integration of Sport Psychology for the Female Athlete's Mental Health  |
| 1:10 - 1:50 p.m. | Kellie Hunt, PT – Pelvic Floor Therapy: It's more than just Kegels  |
| 1:50 - 2:00 p.m. | Break |
| 2:00 - 2:40 p.m. | Sheila Algan, MD – Stress Fracture in the Female Athlete  |
| 2:40 - 3:20 p.m. | Sheila Algan, MD – Knee Injury in the Female Athlete  |
| 3:20 - 4:00 p.m. | Margo Butchee, MD – Post-Concussion Syndrome with a Focus on Post-Concussion Headache  |
| 4:00 - 4:20 p.m. | Q & A Panel  – Sorenson, Hunt, Algan, Butchee |
| 4:20 - 4:30 p.m. | Closing |