ST. LOUIS – The Boeing Company has selected Mercy to offer a new health care plan option to certain employees in the St. Louis area beginning in January 2016.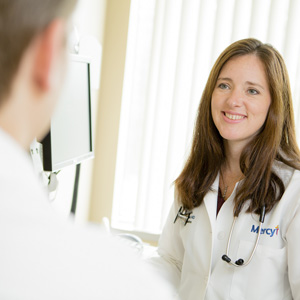 The new option, called the Preferred Partnership, is designed to provide a better experience and higher quality for Boeing employees and their families and be more affordable.
"This partnership is the largest to date in our Employer Health Solutions initiative, and we couldn't be more pleased to be working with a partner like Boeing," said Donn Sorensen, president of Mercy's eastern Missouri region.  "As we continue to grow, Employer Health Solutions will be a great resource for employers and employees, and will help us further our mission of offering Mercy's exceptional care throughout the communities we serve."
Boeing's Preferred Partnership option is available in the St. Louis area and certain areas in Illinois for nonunion employees, and employees represented by the International Brotherhood of Electrical workers, Local 1. During annual enrollment in the fall, eligible employees can choose among their current plans or they can select the new option. 
"Through the Preferred Partnership, Boeing is taking action to improve the overall health care experience for our employees and better manage our costs," said Jeff White, director of Health Care Strategy at Boeing.  "If we can improve the health and productivity of our people, and share the resulting cost savings with them, that's a win for our people and for our business." 
Employees who choose the Preferred Partnership option will experience cost savings in several ways:  lower paycheck contributions for some options and lower costs for primary care office visits and generic drugs. They will have the freedom to see any specialty provider within the Mercy network without a referral from a primary care physician.
For this Boeing initiative, Mercy's name for the network will be Mercy Health Alliance, which reflects the partnership between Mercy's own broad physician network, Anderson Hospital and Medical Group in Illinois, plus additional selected partner providers in Missouri and Illinois.  Mercy's own network provides convenient access to more than 800 physicians and care teams in more than 80 locations in greater St. Louis, offering more personal support, more coordinated care and an enhanced level of service – all at a more affordable cost.
"In an era of health care reform, businesses are looking for new ways to promote better employee health and lifestyle choices and to manage health care costs," Sorensen said. "Mercy will focus on keeping Boeing employees healthy by employing proven preventive measures to identify and treat underlying health problems early, before they become chronic conditions."