February 9, 2017
Providers at Mercy's Coletta Building are using a revolutionary new tool to treat patients with lymphedema, the painful swelling in arms and legs caused by lymph node removal or damage from cancer treatment.
The PhysioTouch, which is exclusive to Mercy Hospital Oklahoma City, acts as a suction cup on the skin.
"The toxins and waste products in the cells can be swept away," Dianne Pennington, supervisor of occupational therapy at Mercy, told KWTV during a recent interview. 
Pennington demonstrated the device on Stephanie Krens, a recent breast cancer survivor who was originally told she would have to wait a year, or more, for breast reconstruction surgery due to lymphedema in her arms and chest. After a few weeks of PhysioTouch treatment, Stephanie has been cleared for surgery.
Click here
to watch the full story on KWTV and to see how the PhysioTouch works for patients.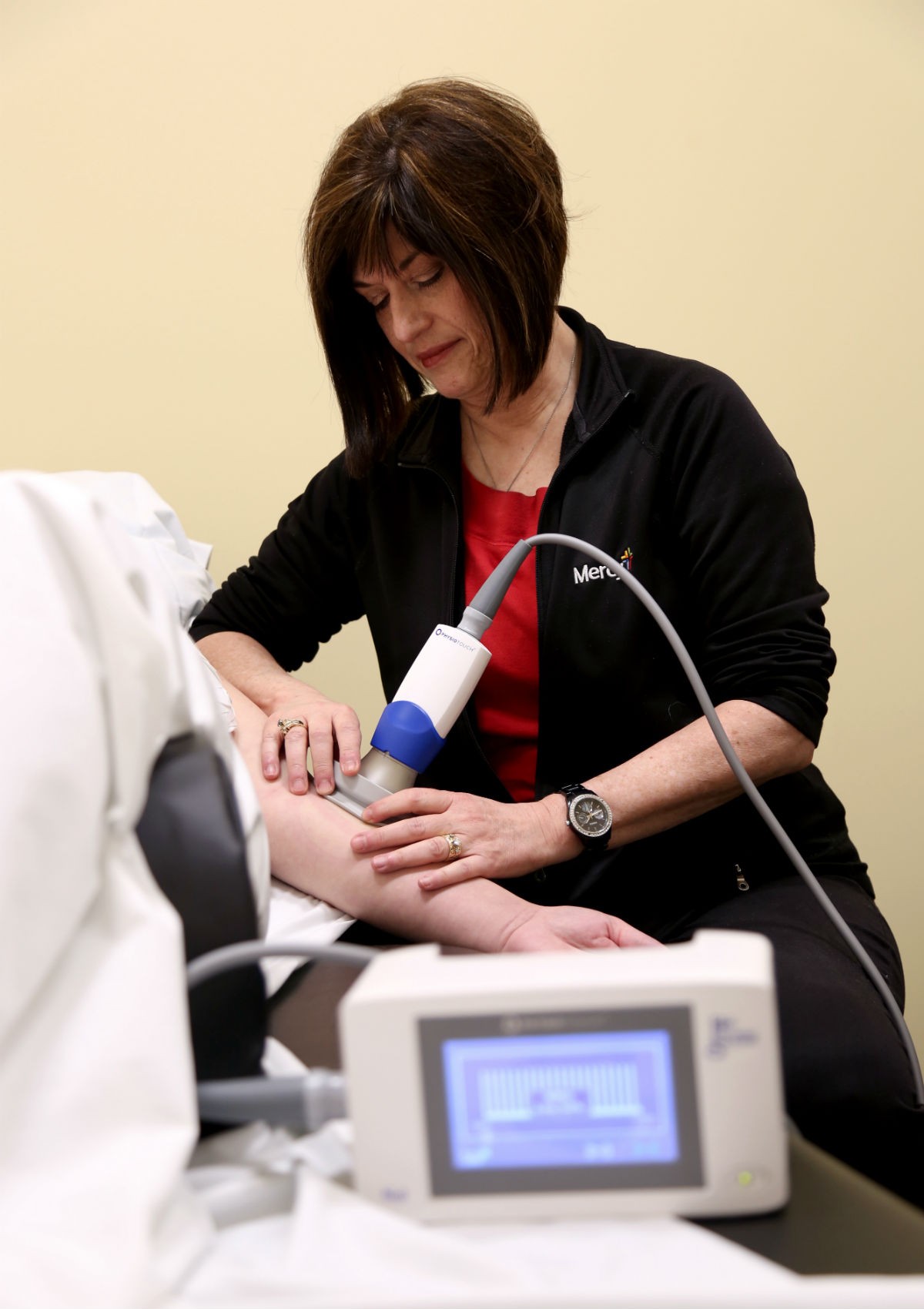 Media Contacts
Meredith Huggins
El Reno, Guthrie, Kingfisher, Oklahoma City, Watonga