February 23, 2017
By Mercy's Jaclyn Bardin
Mary Ann Powell grew up in Stratford, Oklahoma, and moved back to her hometown 22 years ago after living in Colorado for several years.
As a local to the southern Oklahoma community, she understands firsthand the value of having access to health care services close to home. Powell receives her primary care services at Mercy Clinic Primary Care in Stratford.
"It's really important to me to keep the clinic open," said Powell, 78. "I'd be really disappointed if it wasn't there. It's important to the town."
Last fall, the clinic welcomed Tanya Hudson, a nurse practitioner with more than 18 years of health care experience — almost 10 of those years as a nurse practitioner. Hudson spent the first few years of her career as a registered nurse at now Mercy Hospital Ada.
Hudson received her bachelor's degree in nursing in 1998 from East Central University in Ada. She received her master's degree and doctorate degree in nursing in Oklahoma City.
The clinic in Stratford saves Powell and other patients in need of primary care services a 20-minute drive to Ada or Pauls Valley, Oklahoma. Although Powell drives herself to appointments and can get to other communities when needed, Hudson said some residents may find it challenging to seek medical care out of town based on financial constraints, lack of access to transportation or fear of driving in bigger cities.
"Access to care in a rural community is so important," said Hudson. "At Mercy Clinic, I can keep a close eye on patients and help them stay active and healthy."
Rural Health Care Needs
By 2040, people ages 65 and older will comprise nearly 22 percent of the population, up from 14 percent in 2013, according to the Administration on Aging. The United Health Foundation estimates that the next generation of seniors will be less healthy than current seniors. In fact, the prevalence of diabetes among older adults has already increased 55 percent from 1999 to 2014 and obesity rates increased by 25 percent.
What this means is access to primary care services locally will become even more important in the coming years to meet the health care needs of patients.
Hudson feels fortunate she can provide those much-needed services to residents living in and around the Stratford area.
"I was born and raised in the country and the practice in Stratford is a perfect fit for me," she said. " I want the clinic to be a place you can go to when you are sick and also to prevent illnesses by having regular health screenings." 
Quality Care in a Family Friendly Setting
Since Hudson is from the Ada area and lives about 10 minutes from the clinic in Stratford, she often knows her patients or has mutual friends in common. These connections lead to strong relationships with patients, which she believes improves the health care experience. 
"I want to make a connection with a patient when they first come in and I want them to feel relaxed and know they can trust me," said Hudson. "I also want patients to be involved in their care. I'm there as part of their health care team to guide them and provide the information they need to make the decisions that impact their health."
One of her favorite aspects of her job is the ability to treat the whole family — from babies through the elderly.
"As a nurse practitioner, you are taught to treat the whole body, mind and spirit," she said. "When you treat a patient, you are treating the family, too. An illness not only affects the patient, it affects the family dynamics, their routine and their emotions."
Powell feels thankful for Hudson and her team at the clinic in Stratford, which includes a nurse, office manager and a patient access representative. Dr. Audra Cook oversees the clinic, although she does not see patients in Stratford.
"They are all very nice there," said Powell. "It's just a good place to go."
What Patients Need to Know
Hudson and the team at Mercy Clinic Primary Care in Stratford, located at 217 W. Smith Street, offer the following services to pediatric and adult patients.
·         Treatment of minor illnesses and injuries
·         Flu shots and other immunizations
·         General medical evaluations and wellness exams
·         Sports and occupational physicals
·         Treatment of strains, sprains and fractures
·         Chronic disease management
·         Department of Transportation physicals
The clinic also provides the on-site collection of specimens for laboratory testing. To schedule your appointment with Hudson, call 580-759-2336.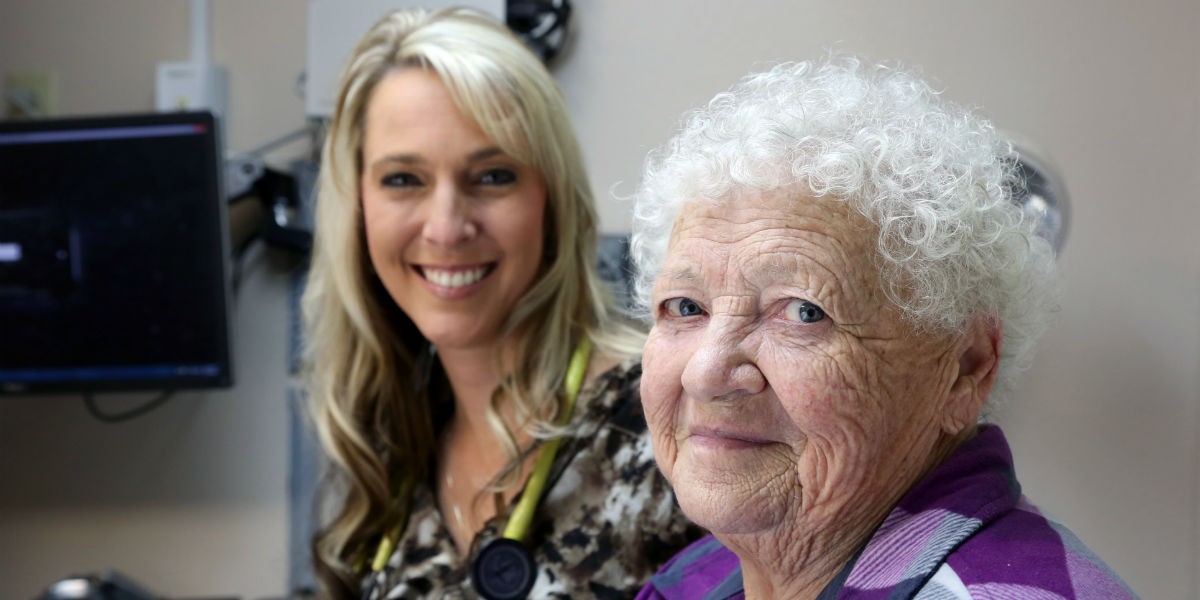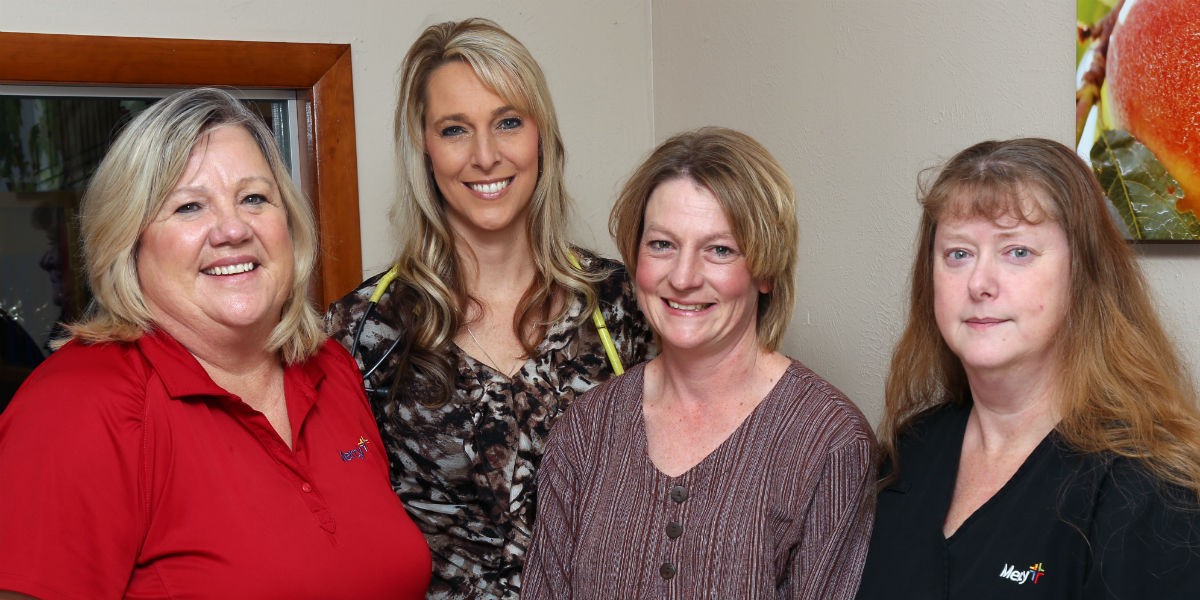 Practices
Media Contacts
Meredith Huggins
El Reno, Guthrie, Kingfisher, Oklahoma City, Watonga