Patients have spoken, resulting in five-star satisfaction ratings for only 215 hospitals nationwide – and Mercy Hospital Berryville is one of them.
"Our small hospital is on the national stage once again," said Doug Stroemel, Mercy Hospital Berryville administrator. "From the moment you arrive to the time you're back on your feet, our proud and proven team is making a major impact on rural care."
The latest HCAHPS (Hospital Consumer Assessment of Healthcare Providers and Systems) Star Ratings were recently released by the Centers for Medicaid & Medicare Services (CMS), putting Mercy Hospital Berryville among the top 6 percent of 3,439 hospitals in the country.
The HCAHPS survey is the first national, standardized, publicly reported survey of patients' perspectives of hospital care. It uses a 32-item survey instrument and data collection methodology for measuring patients' perceptions of their hospital experience. Mercy Hospital Berryville received excellent and above average ratings for the following key performances:
Communication with nurses
Communication with doctors
Responsiveness of hospital staff
Pain management
Communication about medicines
Quietness of hospital environment
Discharge information
Care transition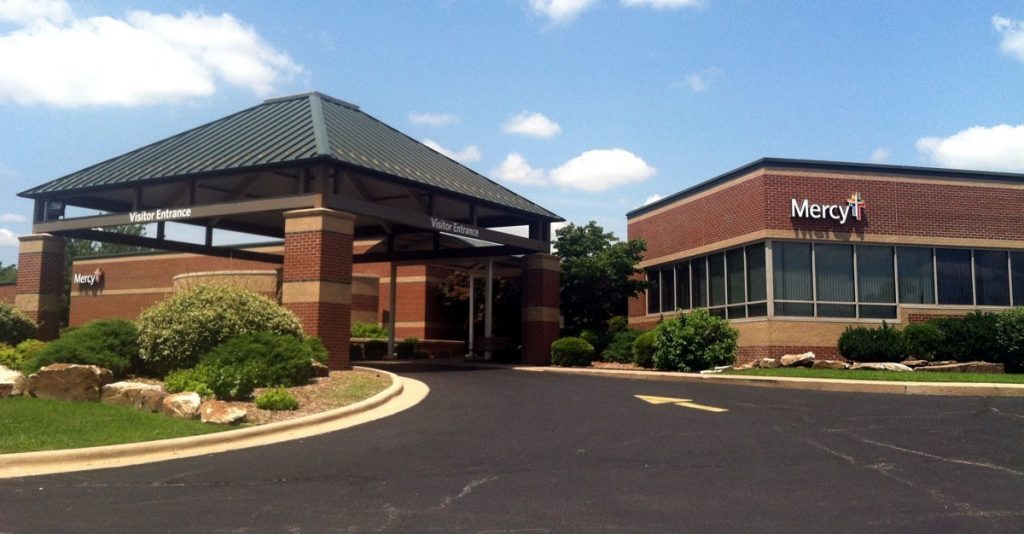 The HCAHPS Star Ratings program, launched in April 2015, assigns hospitals a one- through five-star rating based on HCAHPS scores. It's part of a broader initiative by CMS to use an online rating system to help consumers compare the quality of health care providers.
This latest honor comes just months after Mercy Hospital Berryville was ranked among the top 25 percent best-performing rural, acute care hospitals in the nation by iVantage Health Analytics and the National Organization of State Offices of Rural Health.
"We're here to make a difference," Stroemel added. "It's an honor when patients say we're fulfilling that promise."
Click here to learn more about Mercy Hospital Berryville, located at 214 Carter St. in Berryville, Arkansas.
Mercy Springfield Communities is comprised of Mercy Hospital Springfield, an 866-bed referral center; an orthopedic hospital; a rehab hospital; a children's hospital; five regional hospitals in Lebanon, Aurora, Cassville, Mountain View, Missouri and Berryville, Arkansas; and Mercy Clinic, a physician clinic with nearly 700 doctors and locations throughout the region. It is part of Mercy, named one of the top five large U.S. health systems in 2017 by Truven, an IBM Watson Health company. Mercy serves millions annually and includes 44 acute care and specialty (heart, children's, orthopedic and rehab) hospitals, more than 700 physician practices and outpatient facilities, 40,000 co-workers and more than 2,000 Mercy Clinic physicians in Arkansas, Kansas, Missouri and Oklahoma. Mercy also has outreach ministries in Arkansas, Louisiana, Mississippi and Texas.