ST. LOUIS – Having accountability can help anyone, but for someone managing a chronic illness it's invaluable. To help patients better control their health, Mercy Care Management is now offering patients a tool called Epharmix.
"It's a pal, a buddy that's dependable," said Torri Anthony, a diabetic patient who participated in the Epharmix pilot program. "Because I have to report my numbers daily, it makes me more cautious with what I'm doing."
Epharmix interacts with patients between visits so providers and case managers can see up-to-date changes in patients' health. Patients receive an automated call or text asking them to report their vitals such as weight, blood sugar and how they feel on a 1-10 scale. The program monitors and triages patient responses over time and if numbers are too high or too low they're reported back to the case manager.
Anthony has had diabetes since 1995 and was enrolled in the Epharmix pilot program. He's seen the benefits.
"When I first heard about it, I wasn't sure I wanted to be bothered every day," Anthony recalled. "But I do feel better and am doing better. I can see where this could help everyone period, not just diabetics."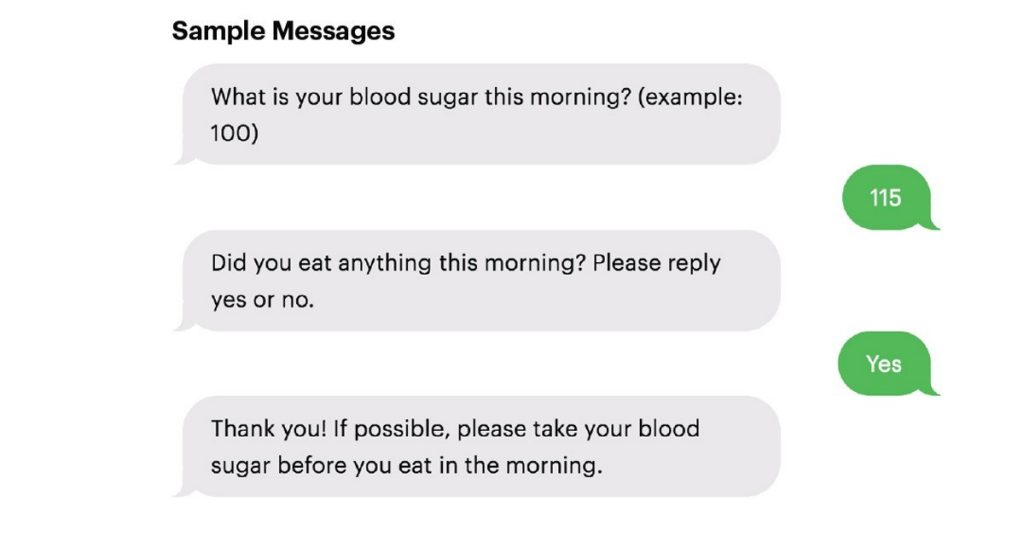 Sample of Epharmix text message to a patient.
During the one-year pilot, 250 patients were enrolled and tracked. Diabetic patients saw dramatic improvement in their A1c scores within four months. Patients reported high satisfaction scores regarding the communication and quality of care they received.
As the program rolls out beyond the pilot, Mercy is focusing on three interventions – diabetes, depression and maternity care: breastfeeding and post-partum depression.
"Epharmix has improved the ability for our providers and care management staff to connect with our chronic disease patients," said Dr. Dominic Meldi, medical director for Mercy Care Management. "It should help our patients achieve and maintain their treatment goals and allow us to identify patients needing an acute intervention to prevent ER and hospital visits."