February 2, 2018
Is telemedicine the future of care? That's the question posed by well-known physician, Dr. David Katz, in a feature story recently published by AARP Magazine.
It's no secret Mercy Virtual is changing lives – but it's also changing minds. In the article, Dr. Katz says his views on virtual care were "mostly negative" and his "skepticism ran deep" – that is, until he set foot in the Mercy Virtual Care Center, a "hospital without beds."
"After my days of visiting and weeks of studying, I emerged not only enthusiastic but excited about virtual care's capabilities," he writes. "By detecting problems early in hospitalized and ambulatory patients alike, Mercy Virtual is reducing hospital admissions, emergency-department visits and extended hospital stays, saving millions of dollars."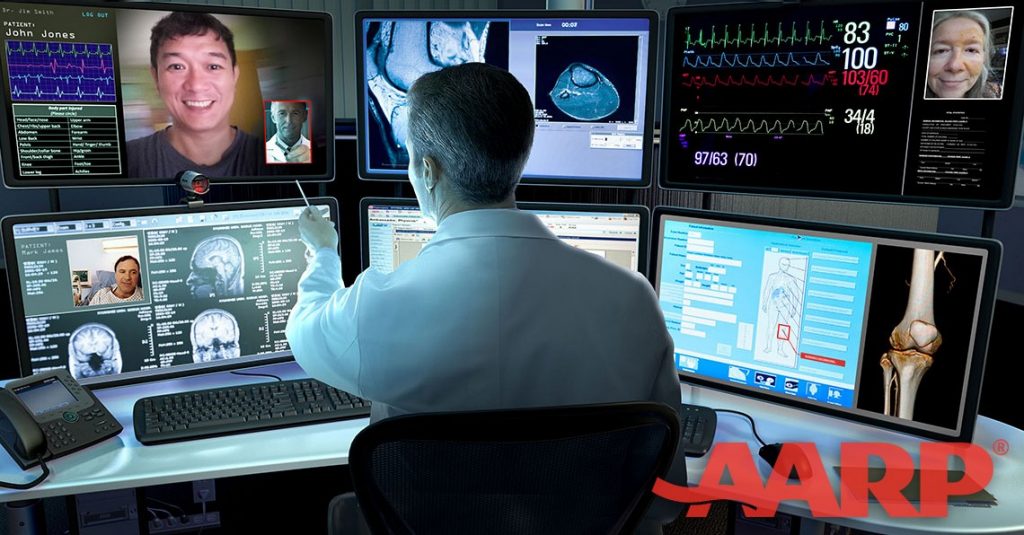 Learn About Mercy Virtual
Mercy Virtual is transforming health care 24 hours a day, seven days a week, 365 days a year by creating new care models supported by telehealth teams and technology. Patients no longer have to physically seek out care or entirely reorient their lives to gain access to specialists. Virtual technology brings care to them.

Mercy Virtual in the News
Media Contacts