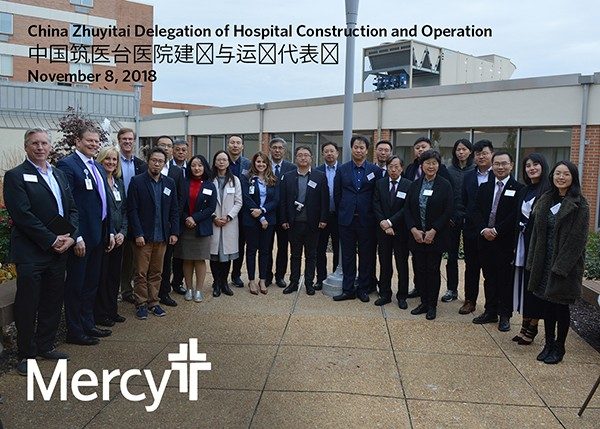 A contingent of architects, construction leaders and hospital administrators from China toured Mercy Jefferson and Mercy Virtual Care Center on Thursday, Nov. 8, for insight on the latest building technologies.
Mercy's architecture partner BatesForum arranged the tours for 15 visitors from China. They also brought along several interpreters and building design specialists to highlight the technologies and challenges in planning and building for health care.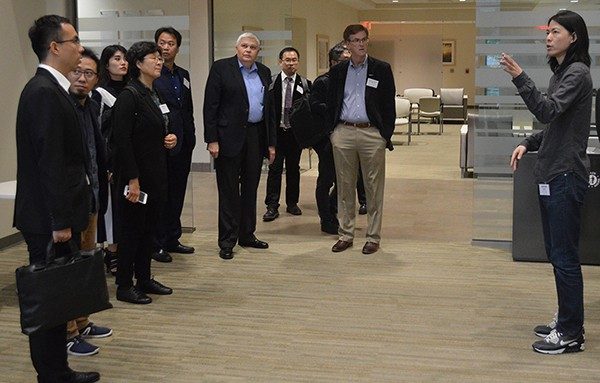 Taokai Ma, an architect for BatesForum, served as one of several interpreters during the tour at Mercy Hospital Jefferson.
"Usually when someone compliments us on the new buildings, we thank them and explain that we believe it is the people here who are more important to the structures, but today I was really proud of what we've built," said Eric Ammons, President Mercy Jefferson.
"Even though we didn't speak the same language, loud and clear we could tell they were impressed. We showed off the latest technologies in our private-room patient tower, our cancer center, clinics and all the improvements we've completed over the past three years."
Follow this link for a video of the tour.