Mercy Hospital South has honored Anne Tierney, RN, home care, with its latest DAISY Award for compassionate, extraordinary nursing care.
Tierney was nominated by a patient's husband who wrote: "Ms. Anne Tierney is a great asset to your organization. She has been taking care of my ill wife. Not only has she been punctual with her many visits for my very ill wife, but she has given excellent care and has been very uplifting, and we all know how important this is. Ms. Tierney has a wonderful personality and uses it in a very positive way. Her health care is right up there with the best. She even visited our home on her day off. She brought a beautiful plant with flowers for my wife whose dog passed the day before at age 15. This kind act shows that Ms. Tierney went above and beyond her normal duties."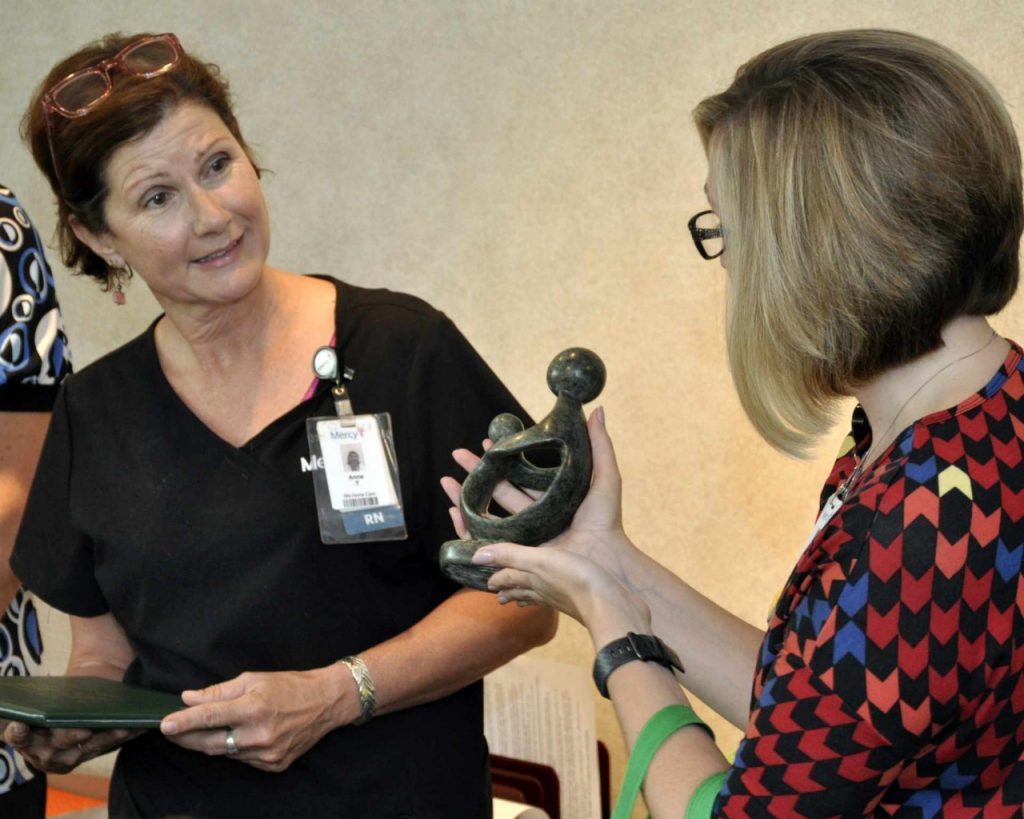 Corin Allen (right) presents Anne Tierney (left) with "The Healer's Touch" statue for earning the latest DAISY Award at Mercy Hospital South.
The DAISY Award is an international program to honor and celebrate nurses who provide extraordinary, compassionate and skillful care every day. The DAISY Foundation established the award in memory of Patrick Barnes who died at age 33 from complications of an auto-immune disease. The care he and his family received from nurses while he was ill inspired the award. Each month, Mercy Hospital South nursing leaders choose an award winner for their facility.