It was no ordinary Thursday in the Mercy Kids' neonatal intensive care unit (NICU) in Springfield. A superhero came to visit, leaving behind books, bears and big smiles. Nine-year-old Brock Williams, the kid behind the mask, knows how much that matters when your new sibling is in the hospital. He was just two years old when his own brother, Jackson, was born five weeks pre-maturely. When Brock's parents, Jessica and Curtis Williams, found themselves spending much of their time in the NICU, they wanted to get their son a gift to let him know how much they missed him.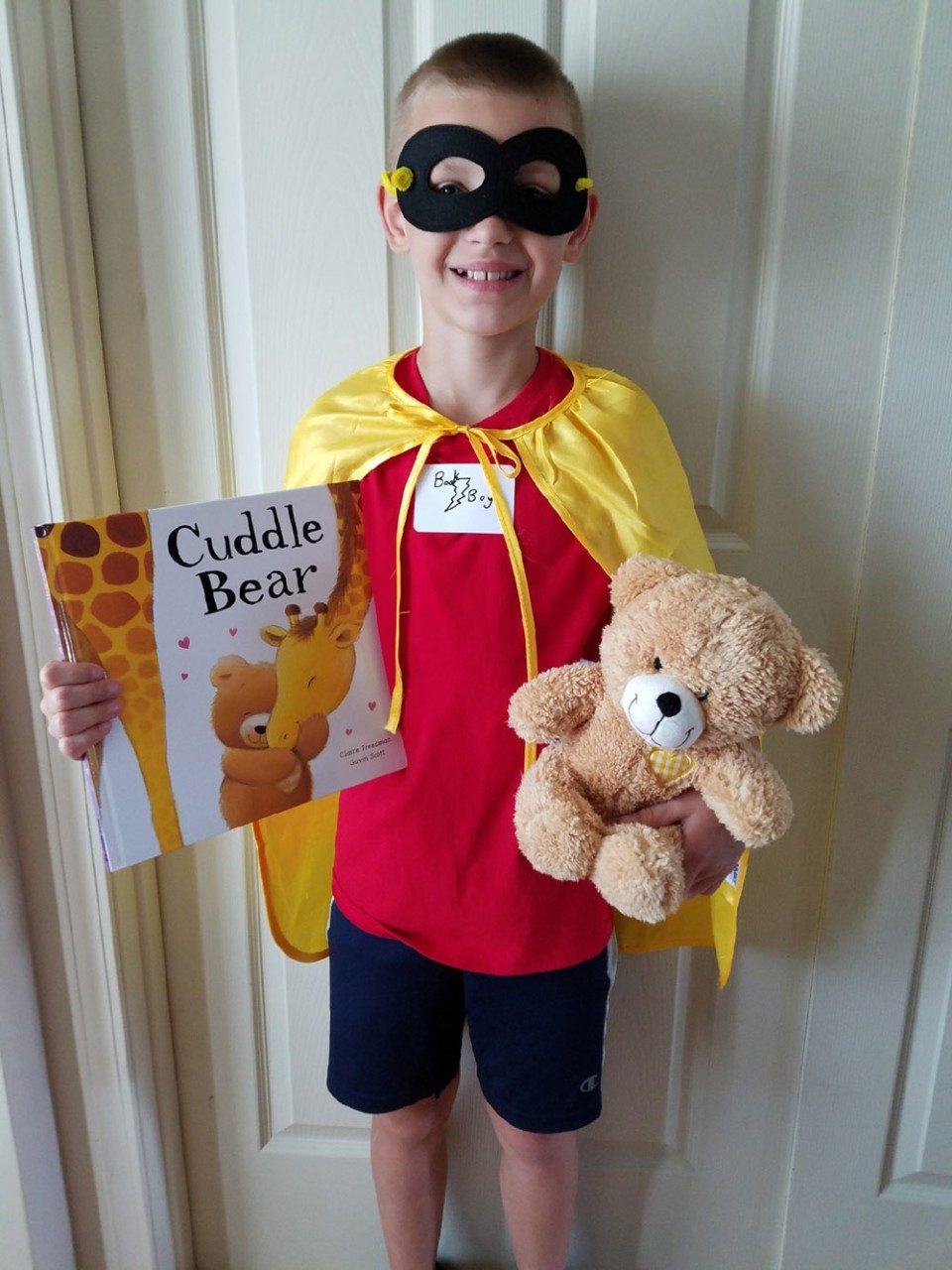 "Book Boy" Brock Williams hosted a book and toy drive to benefit children whose siblings are in Mercy Kids' neonatal intensive care unit (NICU) in Springfield, Missouri.
"Our world went into the unexpected tailspin many NICU families experience. The hardest part over those 17 days was being torn between our newborn and his two-year-old brother," Jessica said. "That book and bear became a lifeline for Brock. When he was missing us and couldn't visit the NICU, he wanted to read."
Jessica works as an independent team leader for the publishing company Usborne Books & More (UBAM). In 2016 she learned of the matching grant they offer for Cuddle Bear books. The book is about a huggable bear who brings joy to individuals feeling sad or lonely. Jessica immediately thought of her son, Brock, and the comfort his book and bear had brought him during their time in the hospital. The family was able to host a Cuddle Bear drive to support siblings, like Brock, at Mercy Springfield NICU.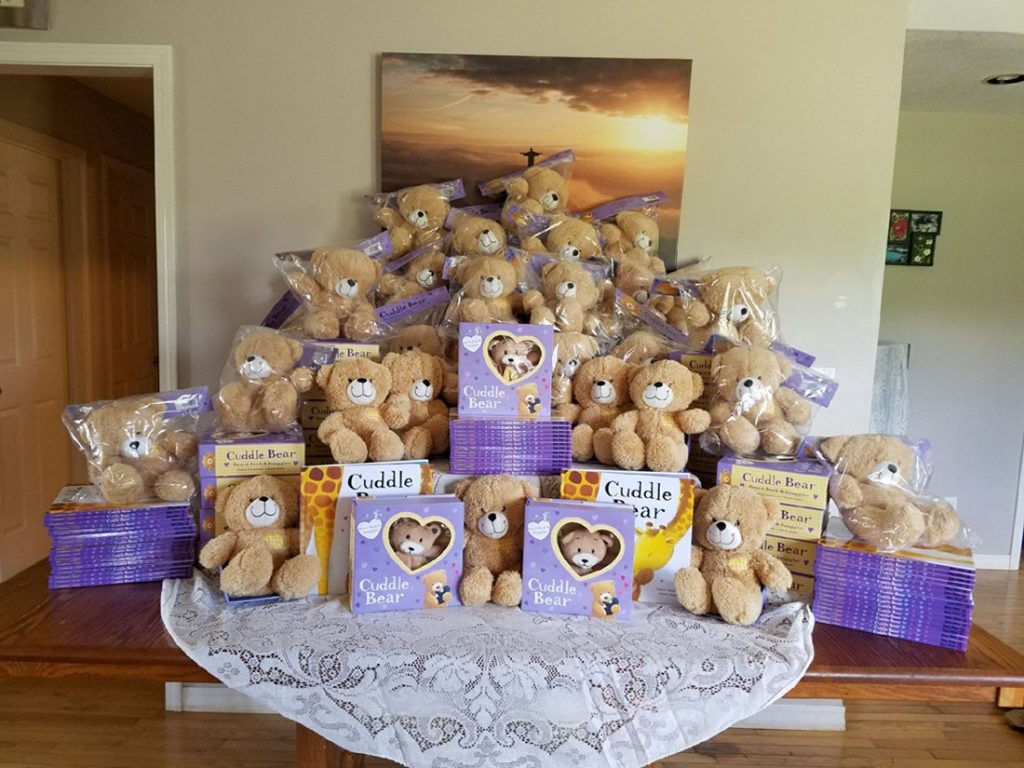 The books and bears that spread smiles throughout the NICU at Mercy Kids children's hospital in Springfield, Missouri.
Three years later Brock asked to host his own Cuddle Bear drive, so he could give back to kids like himself. To help complete his mission Brock created his alter ego, "Book Boy." After a few months of planning and promoting he was able to provide gifts to about 75 children. "This means so much to those siblings," said Jennifer Murray, nursing director for Mercy Women's and Children's services. "For them, it can feel like all the attention is focused on the new baby. Brock's gifts helped them understand they're just as important, and I know that makes their parents feel good, too."