Breast cancer was not able to keep Chris Hiatt down. She is back to her regular activities, like watching her grandkids and taking them to their various activities. She is active again in her church, and she is enjoying the addition of Bible study to her adventures.
  Hiatt's journey to beating breast cancer was made a little easier with the newest technological tool available to the breast cancer team at Mercy Hospital South.
  Breast surgeons at Mercy South are now using Magseed technology during breast lumpectomies. Magseed is a device smaller than a grain of rice that surgeons use to mark the location of a tumor prior to its removal. They then use a handheld magnetic device, much like a metal detector, to direct them to the tumor for its removal.
  "From a medical standpoint, using this new technology allows us as surgeons to be more precise in our work and save as much healthy breast tissue as possible," said Dr. Beth Snell, Hiatt's breast surgeon with Mercy Clinic Breast Surgery – Southfork and Mercy Clinic Breast Surgery – Jefferson.
  "Another benefit for our patients is that they have fewer complaints about discomfort from the Magseed compared to a 15- or 20-centimeter-long wire traditionally used to mark the location of a tumor," said Dr. Jennifer Hawasli, breast surgeon with Mercy Clinic Breast Surgery – Southfork and Mercy Clinic Breast Surgery – Jefferson.
  The Magseed can be placed two to 30 days before the surgery during a visit that lasts as long as a typical office visit. The patient will not be able to feel the device in her breast. The traditional wire is placed in the patient during a separate procedure the same day as the lumpectomy. In addition to Mercy Hospital South, Magseed is available at Mercy Hospital Northwest Arkansas.
  Hiatt was diagnosed with breast cancer in July 2018. Within a month, she had the Magseed put in place and soon underwent a lumpectomy.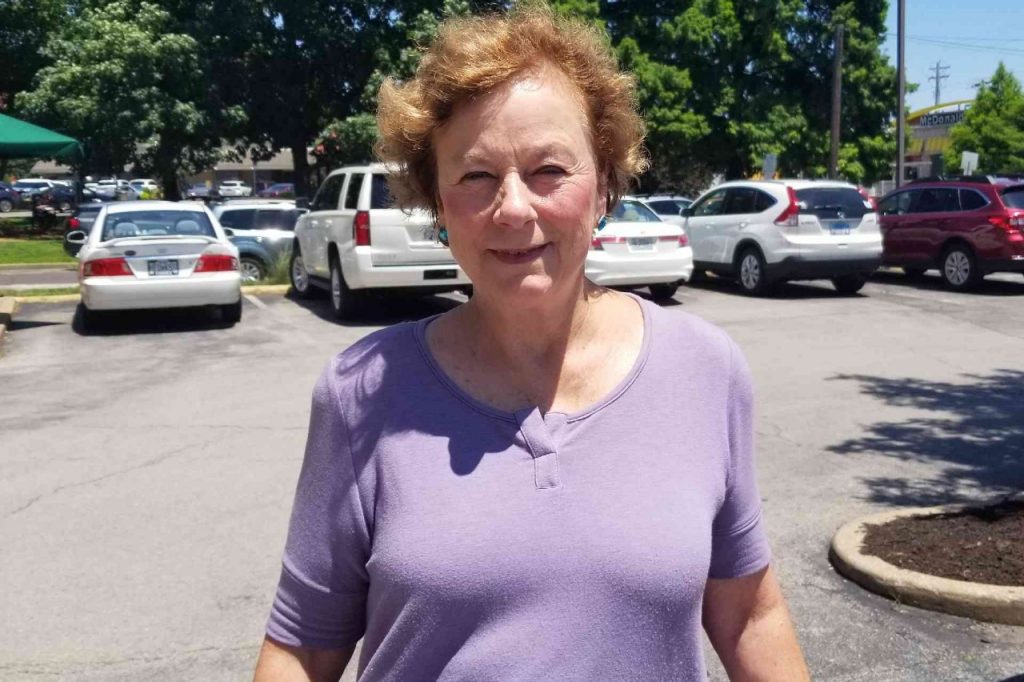 Surgeons used Magseed technology to improve the accuracy and convenience of Chris Hiatt's lumpectomy. Hiatt has completed her treatment and is back to caring for her grandchildren.
  "I had it in place for a couple of days and I didn't even notice it or think about it," said Hiatt. "It was unbelievably convenient. It eliminated the fear that the marker could move. It really relieved some of the stress by removing a level of nervousness. Plus, it made for a shorter day of treatment which was better for me and my family."
  Most breast cancer patients, but not all, are good candidates for the Magseed. It is recommended that women with larger breasts and tumors deep in the tissue use the traditional wire marker.
  Hiatt is grateful Magseed had become available just in time for her surgery, and that she was a great candidate to use it. Six months after her surgery, Hiatt returned to her pre-diagnosis activity levels. Now, almost a year after her diagnosis, she is feeling good and staying active.
  "If you have the choice, I would definitely recommend this technology," said Hiatt.