Mercy is providing $500,000 in grants to nearly 30 organizations in seven states that serve children, elderly, homeless and uninsured people.
Since 1987, Mercy has awarded funds, now totaling more than $15 million, that provide medical care, counseling, housing, meals and more. This year's grants will benefit more than 48,000 people.
Of the 29 grants, 19 are Mercy Caritas (Latin for "charity") grants that support community-based programs consistent with Mercy's mission and vision, as well as align with an identified community health need. The remaining 10 grants were awarded to Sisters of Mercy working in direct service to people in poverty.
"Catherine McAuley, who founded the Sisters of Mercy in 1831, had a zeal to serve those in need and Mercy's health ministry continues those efforts today," said Sister Mary Roch Rocklage, Mercy's health ministry liaison and board member. "By giving back to our communities, we honor our mission of Mercy."
Mercy Caritas was established to provide funds to health and human services programs that meet unique community needs.
Here is the list of recipient organizations in Arkansas:
Children's Advocacy Center of Benton County (Rogers) – Western Benton County Mental Health Services provides quality, holistic counseling services, free of charge, to children and their families by treating the whole person to alleviate trauma symptoms and promote healing. The center is expanding services to include a location in western Benton County. ($23,000)
Samaritan House Community Center (Rogers) – Samaritan Dental Clinic is operated by the center, a nonprofit organization that serves the hurting and hungry of Northwest Arkansas. The clinic's purpose is to provide free, comprehensive oral health care to adults who are uninsured and unable to afford quality dental care. ($35,000)
Loaves and Fishes Food Bank of the Ozarks (Berryville) – Operation Food for Hungry Kids is a weekend food pack program providing about 3,500 calories of nutritious meals and snacks for hungry children in Berryville and Green Forest. Its purpose is to supplement free and reduced-cost lunch programs with consistent weekend nutrition for children living in poverty. ($15,000)
Volunteers and staff of the Samaritan Dental Clinic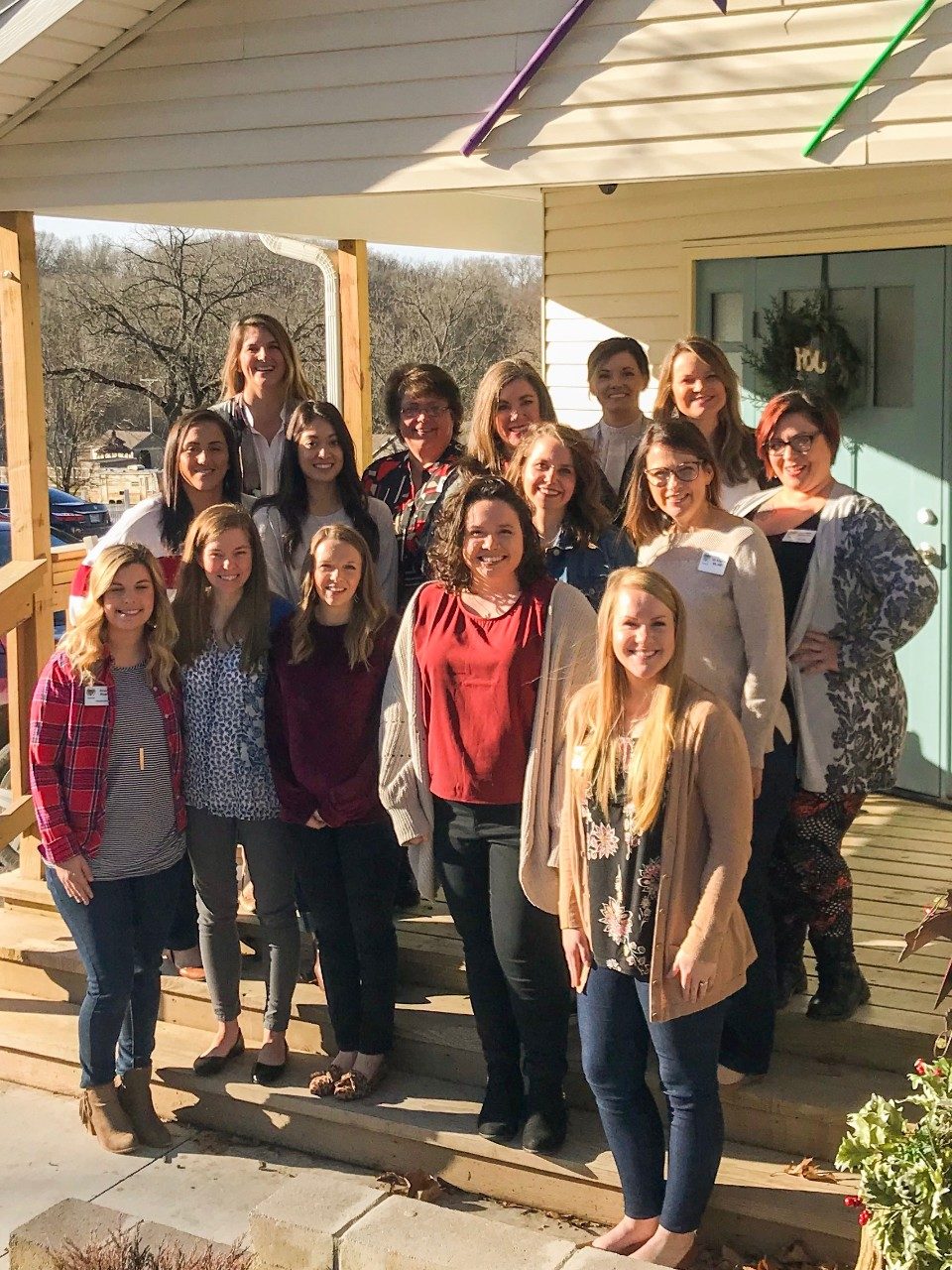 Staff of the Children's Advocacy Center of Benton County