Samantha Day, director - clinical operations, was presented with the DAISY Leader award for her exceptional skills as a caring nurse and leader. Her nominator Dr. Corinne Rao wrote: 
I first met Samantha in October 2013 when I joined as Mercy Lebanon as a hospitalist. My very first shift here, Samantha actually questioned my one of my care decisions and being new, I realized that she absolutely had the right to make sure patients were receiving appropriate care. 
That was the start of a great relationship, in which I realized how right I was to trust Samantha. In the past five years, I've worked with closely with her on many things. Her role in leadership is well deserved. She always gives her best.
As a physician, whenever I stopped by her office in those early days with a problem, she never gave me any excuses. She simply said, I'll take care of it." And, she always did. She never wavered in doing the right thing for our patients, and she earned my respect. She is the rare combination of a great nurse who has never lost the bedside connection but has been able to grow as a leader and support our hospital, doctors, administration and patients in a way that few are able to.
We are blessed to have Samantha at Mercy Lebanon. She is the epitome of a wonderful caring nurse and leader. She lives the spirit of Mercy and it is my privilege to nominate her for the DAISY Leader award.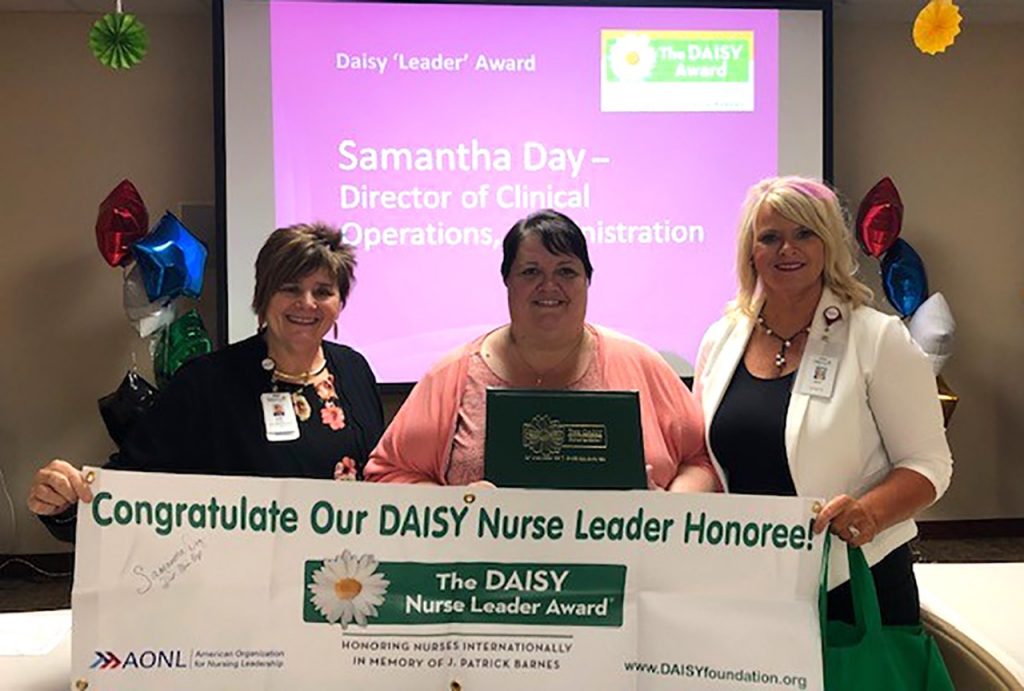 The DAISY Award was created in 1999 by the family of J. Patrick Barnes, who passed away from an autoimmune disease. His family wanted to express their profound gratitude for the compassion and skill nurses bring to patients and families every day.