January 30, 2020
The Daffodil Award is a program at Mercy Hospital South to honor and celebrate co-workers who provide outstanding, compassionate care in support of the nursing team. Each month, Mercy Hospital South nursing leaders choose an award winner from nominations submitted by patients, visitors and co-workers.
January 2020
Beth Shane, ultrasound technologist, has earned the Daffodil Award for the outstanding, compassionate care she provides in support of our nurses at Mercy Hospital South.
One of our OB/GYNs nominated Shane by writing: "I have had the opportunity on multiple occasions to observe the worth of Beth Shane. She is one of the ultrasonographers who works the night shift. While in Mercy Birthplace - South, she has been called upon frequently to perform ultrasounds on our patients who come in with a variety of problems. She is superb in her clinical skills, clearly knowing anatomy and disease processes. What is most striking is her excellent team spirit and willingness to work. She is friendly, courteous, extremely fast in response and always willing to teach and share her knowledge as she utilizes her skills. Moreover, I have observed her many times approach the patient with care and compassion. I simply write currently to commend her for her exemplary skills, clinical expertise and team spirit. Mercy South is privileged to have her as part of our hospital team."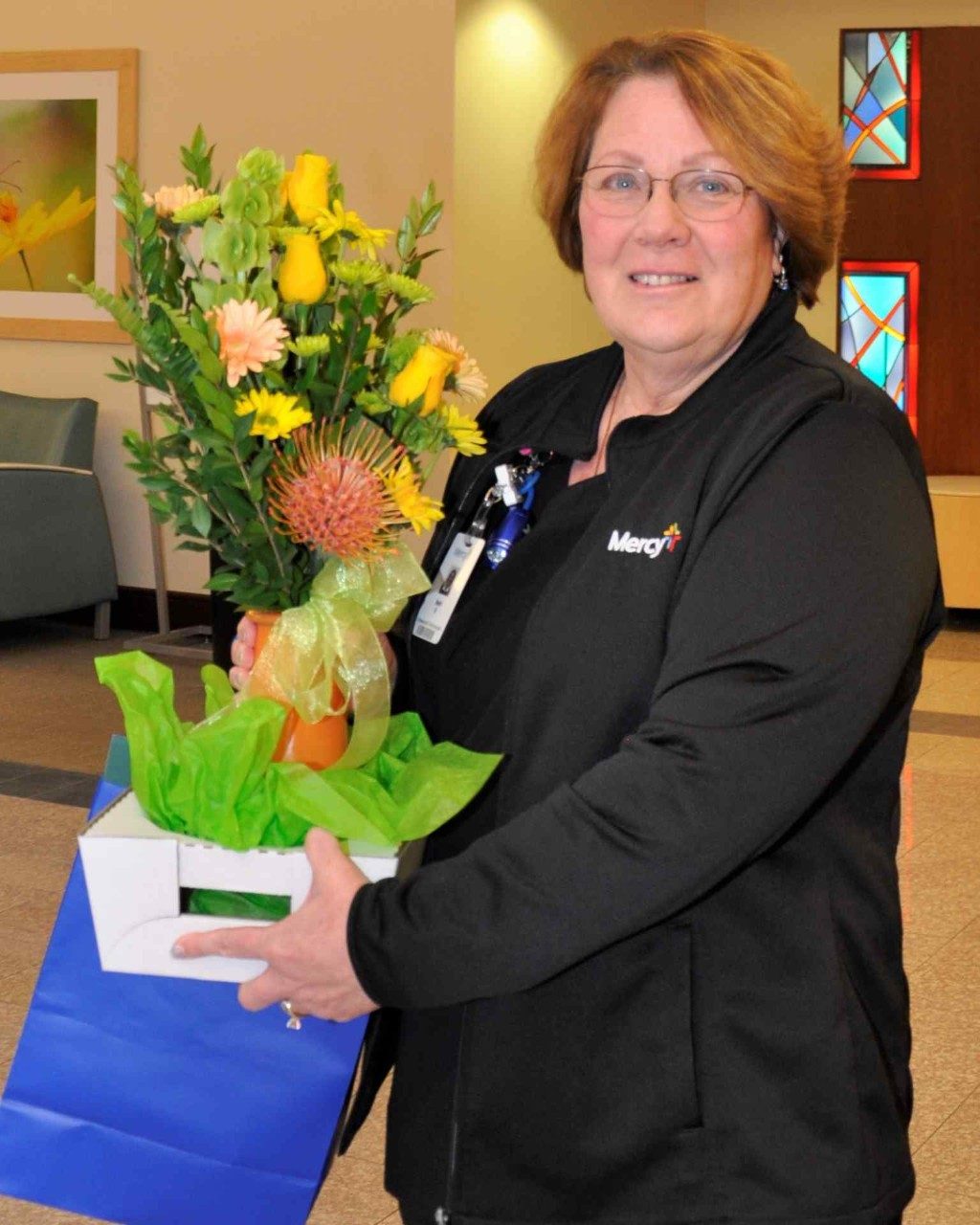 Beth Shane, ultrasound technologist, has earned the Daffodil Award for providing outstanding, compassionate care at Mercy Hospital South.
Media Contact
Joe Poelker
St. Louis, St. Louis - South