Mercy co-workers are used to giving care, but this week, they were on the receiving end of a gift from strangers in Detroit, Michigan.
With personal protective equipment (PPE) hard to come by across the country, Ford announced on March 24, 2020, that it would assemble FDA-approved plastic face shields and distribute them to first responders, health care workers and others on the frontline of the COVID-19 pandemic. Just two short weeks later, Mercy received a shipment of 15,000 masks, courtesy of Ford and UAW volunteers.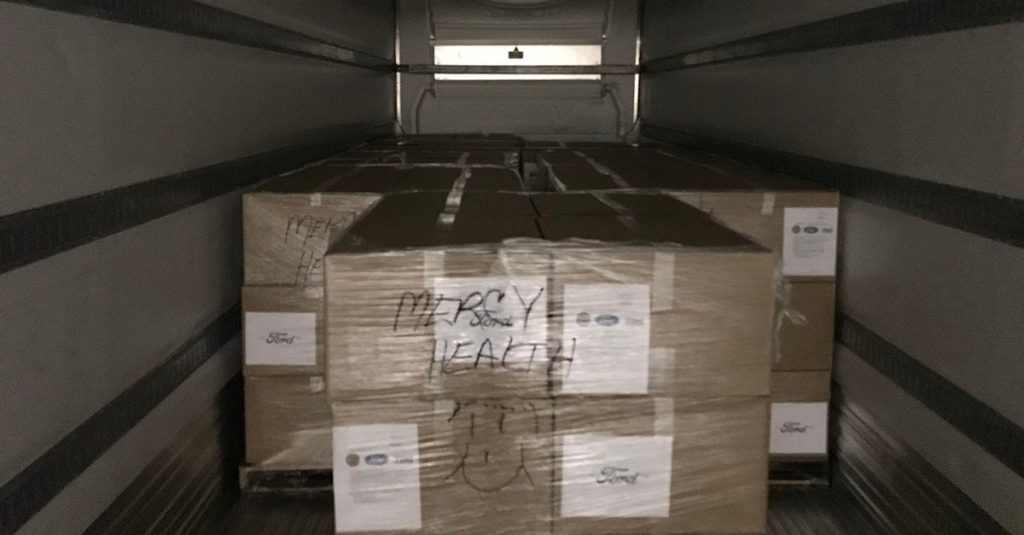 A UAW volunteer snapped this picture of the boxes of face shields donated to Mercy.
The transparent face shields block the face and eyes from accidental contact with droplets that can carry the COVID-19 virus. When paired with face masks, they help limit potential exposure.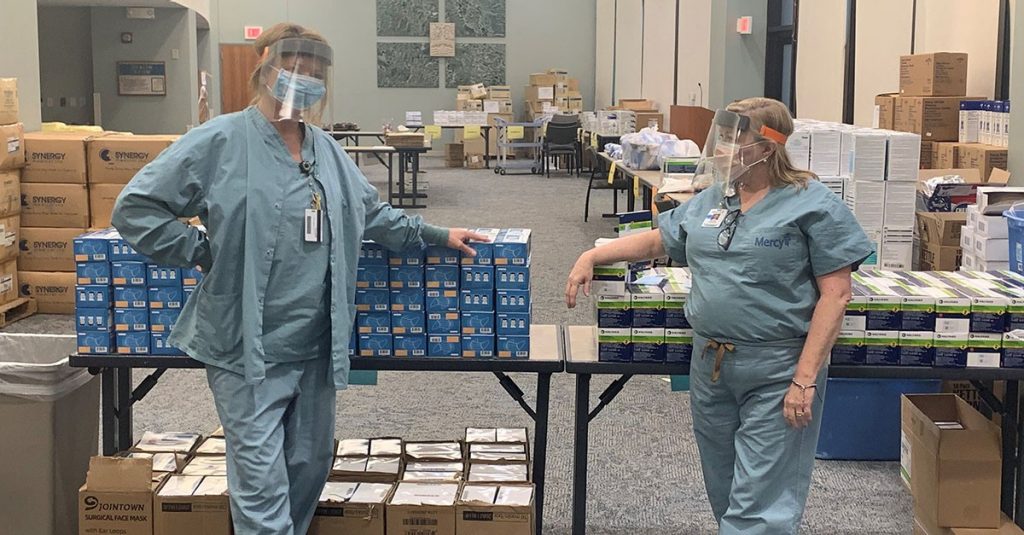 Co-workers at Mercy Hospital Springfield model the face shields donated by Ford.
Ford company representatives said, "At Ford, we feel a deep obligation to step up and contribute in times of need and hope these supplies help bring support to medical workers on the front lines of our communities."
Mercy will distribute the face shields across its four-state health care ministry, and we thank Ford for its generous gift.