September 10, 2020
Dr. Emily Bhandare, family medicine, has joined the Mercy Jefferson team. In addition to helping her patients. Dr. Bhandare likes to work on crafts and DIY projects at home. She and her husband also enjoy traveling and playing board games. She is caring for patients at Merc Clinic Primary Care – Calvary Church Road located just south of the Mercy Hospital Jefferson campus.
Did you always know you wanted to be a doctor?
I have wanted to be a physician since I was very young. I looked up to my family doctor as someone who did his best to help people in their time of need, and that is something I carried with me through school as I was thinking about the future. I started to enjoy my science classes most in high school, and from there decided to go to college for a biology degree then to medical school.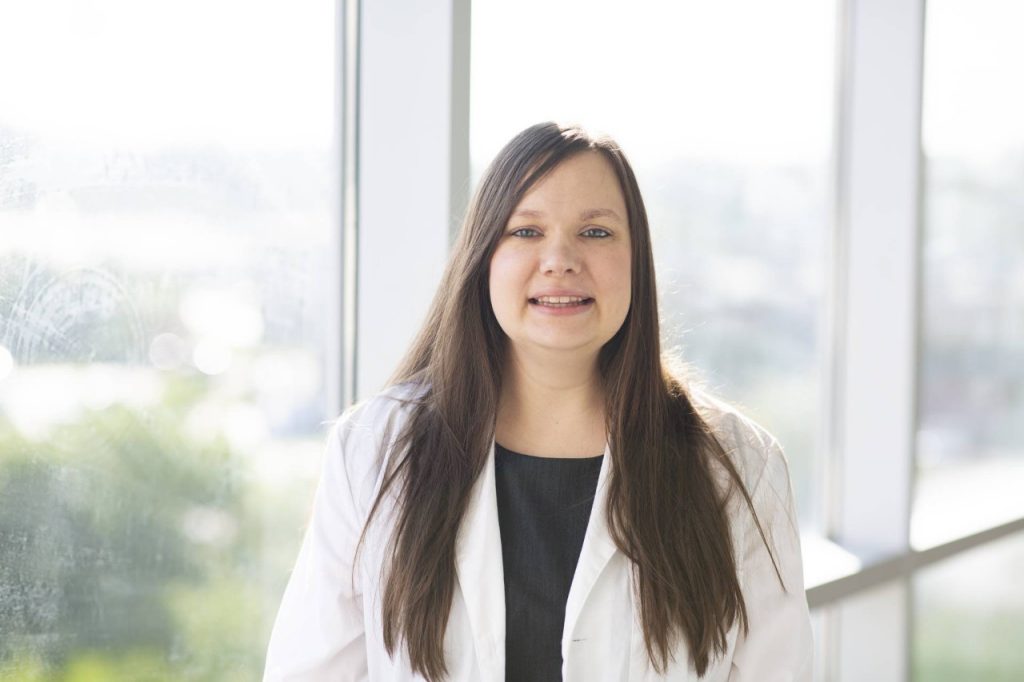 Dr.. Emily Bhandare, family medicine physician, is now caring for patients at Mercy Clinic Primary Care – Calvary Church Road.
What drew you to your specialty?
I have always enjoyed the long-term relationship that a family medicine physician can build with a patient and their family. Being able to see children and adults of all ages allows me to get to know a whole family and is a great way to really understand where a patient is coming from. A lot of health issues affect not just the individual but the rest of the household. Primary care is important because we can work on helping people to prevent health concerns in the future for themselves and the people they care about.
What made you want to join Mercy?
I was looking for an environment where I can collaborate with multiple specialties and work as a team to bring the best care to patients. My colleagues at Mercy have been very welcoming and have made me feel right at home here.
Media Contact
Joe Poelker
St. Louis, St. Louis - South, Festus, Troy